Falklands calamari prices recover significantly as second season catch is below market expectations
Friday, November 3rd 2017 - 07:25 UTC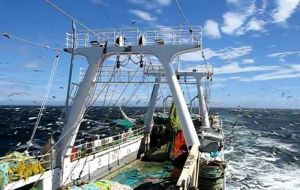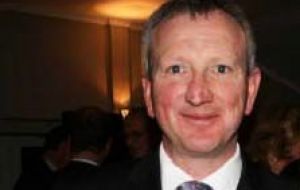 Recent reports in trade journals that abundant catches during 2017 were depressing Falkland Islands loligo prices were challenged this week by local sources concerned with the fishing industry.
The Falkland Islands Director of Natural Resources, John Barton, described 2017 as "a good calamari year" despite the "unusual and surprising" challenge of dealing with sea lion mortalities during the second loligo season.
Some 24,000 metric tons were caught during that season. This was significantly less than the record 39,425 metric tons recorded during the first season.
As has been previously reported, the measures put in place to eliminate sea lion mortalities were successful. Mr. Barton challenges the belief of some vessel operators that the required alterations to trawling procedures may have allowed catch to escape, saying that this would be difficult to verify without the use of underwater cameras.
Mr. Barton said that pre-recruit surveys carried out before the beginning of the second season had showed a reasonable abundance of loligo, however he does accept that imposed area restrictions may have had some impact on catch levels.
General Manager of Argos Ltd, Drew Irvine, told Penguin News the second loligo season had been "hard work", but felt that in volume terms the Loligo results for the year had been satisfactory.
With regard to the claim that excessive supply may have been responsible for a low price, Mr. Irvine explained that what he describes as the 'elasticity' between demand and supply which exists in the fishing industry, can lead to a market price based on expectation rather than availability.
The record catches in the first season may have led to an expectation that the second season would be equally productive.
Mr. Irvine believes that the initial low-level of the loligo price may have had more to do with the expectation that a bumper second season would see further high volumes of the cephalopod arriving in Vigo than the actual catch levels.
Tom Blake of RBC Ltd agreed with Mr. Irvine's assessment that the expectation that a lot more squid would hit the market during the second loligo season could have contributed to lower prices prevailing during the first season.
Fortunately, he added, prices had since picked up significantly, if still somewhat short of 2016 levels.(Penguin News)