UK Business lobby believes current Brexit negotiations resemble "a prime time soap opera"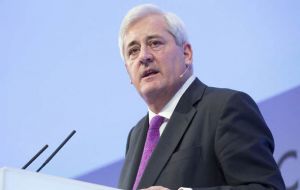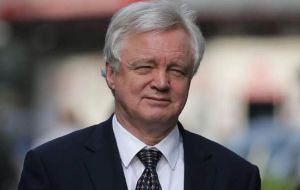 Current Brexit negotiations resemble "a prime-time soap opera", the president of the Confederation of British Industry, CBI, is expected to claim on Monday, according to BBC. Paul Drechsler will tell the lobby group's annual conference it is time for government and business to unite behind "a clear strategy".
This new approach is needed to protect the UK's economy, he will say. Research conducted by the CBI suggests 60% of firms will trigger contingency plans by the end of March 2018, if no transition deal is agreed by then.
"We need a single, clear strategy, a plan for what we want, and what kind of relationship we seek with the EU," Mr. Drechsler is set to say.
"At the moment, I'm reminded of a prime-time soap opera, with a different episode each week. First Lancaster House, then Article 50, the European Council, two dinners with Juncker - and no doubt many exciting installments to follow," he will say.
"Each one becomes the Big Story, until the next one rolls around."
A third of firms will have begun to implement contingency plans by the end of January, if there is no further certainty before then. Business representatives have repeatedly called for faster progress and more clarity over what will happen in March 2019 when the UK is due to formally leave the European Union.
The British government has proposed a transition or "implementation" period to allow businesses to adjust to new trading conditions, but the terms and length of the adjustment period have yet to be decided.
Last month five business groups, including the CBI, wrote to the Brexit Secretary, David Davis, to warn that the UK risks losing jobs and investment unless a transition deal is agreed by the end of the year.
However, formal discussions on transition arrangements and future trade relations cannot begin before the UK and the EU reach an agreement over a financial settlement.
A survey of CBI members suggests that 13% of companies have not yet discussed Brexit at board level; those firms "need to roll up their sleeves" according to the CBI. It added that smaller businesses are "struggling" and are less prepared than larger firms.
One in ten firms have already begun to move staff or slow recruitment as they await the outcome of Brexit negotiations, the CBI said. Mr. Drechsler will also emphasize the need for government and business to focus on improving productivity in the UK, which lags significantly behind US, France and Germany.