Sicily's regional elections open the way for a Berlusconi comeback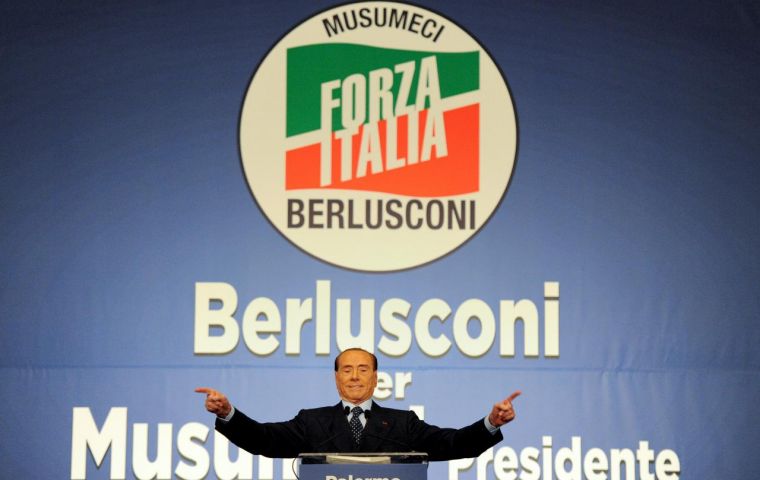 Former Italian Prime Minister Silvio Berlusconi looks set for another political comeback after a coalition he backed won Sicily's regional elections. The result adds momentum to the newly formed centre-right alliance.
The vote on the Italian island has been viewed as a crucial test ahead of next year's national election. The 81-year-old billionaire businessman's career has been beset by scandals both in and out of government.
The four-time prime minister has been away from the political centre stage since he was expelled from parliament four years ago after convicted of tax fraud.
Berlusconi is seeking to overturn a ban that bars him from public office ahead of the spring 2018 vote. The European Court of Human Rights is set to review his case later this year.
"Sicily, just as I asked, has chosen the path of real, serious, constructive change, based on honesty, competence and experience," he said in a video posted on Facebook.
The newly formed coalition brings together Mr Berlusconi's Forza Italia party with right-wing parties Northern League and Brothers of Italy.
The Berlusconi-backed candidate Nello Musumeci beat the anti-establishment Five Star Movement candidate, with just under 40% of the vote. However, more than 50% of Sicilians did not cast a vote, according to Italian media.
Mr Musumeci said his first task was to try to reach non-voters. The election result is a blow to the ruling centre-left government, which is already suffering politically from public anger over the country's migrant crisis.