Brazil central bank urges congress to approve the pension system reform
Thursday, November 9th 2017 - 22:04 UTC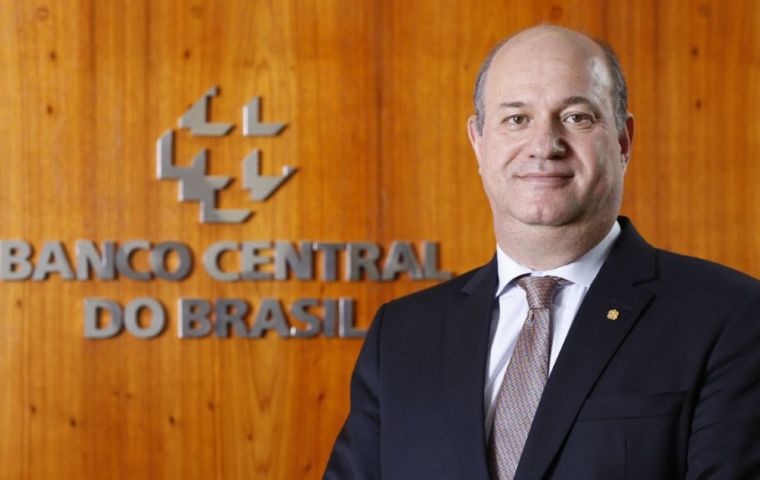 Brazil's congress needs to reform the country's pension system while global markets are favorable or risks facing more volatility, central bank chief Ilan Goldfajn said during an event in Uruguay.
"We don't have until the end of times to do what must be done," Goldfajn said during a panel with fellow central bank presidents from Latin America.
The pension overhaul, seen by investors as crucial to plugging Brazil's budget deficit, came close to a lower house vote in late May after months of discussions, but has remained stalled for six months due to a corruption scandal.
Talks resumed last month after the lower house voted to reject a criminal charge against President Michel Temer. But pessimism over his chances to pass sweeping reforms has started to creep into Brazilian markets, with stocks falling to a two-month-low on Tuesday.
Goldfajn said the biggest risk for Brazil and other emerging markets are related to higher interest rates in the United States and other developed economies. The central bank has previously said the world economy lives a benign period.
"We have to do our homework before this moment is over," Goldfajn said.
Goldfajn noted nevertheless that a recent currency weakening to around 3.3 per U.S. dollar, near a 2017 low, should not bring about immediate consequences for monetary policy as Brazil's free-floating exchange rate reduces the impact of currency changes over inflation expectations.
The central bank is expected to cut its benchmark interest rate to a record low of 7% in December amid efforts to bolster growth after Brazil's worst recession on record.