Venezuela summons bond holders to a creditors' meeting in Caracas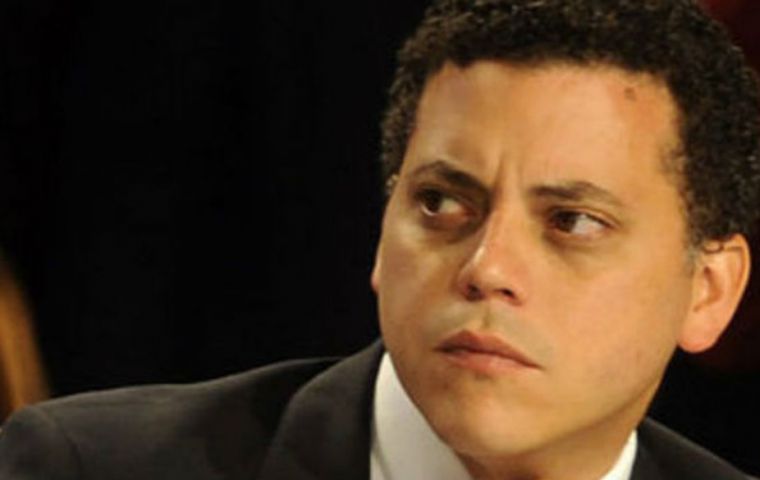 Venezuela's foreign debt renegotiation committee will meet with creditors at 2 p.m. (1800 GMT) on Monday at the government's "White Palace" in downtown Caracas, the finance minister said on Saturday.
"Once again, we invite investors to register their participation in this meeting," Simon Zerpa, who is also the finance boss of state oil company PDVSA but is on a U.S. sanctions list for alleged corruption, said in a Tweet.
Foreign investor sources had said Zerpa and committee head Tareck El Aissami, who is Venezuela's vice president but also on a U.S. blacklist for alleged drug traffickers, would probably sit out the meeting to allay any fears about meeting them.
But Saturday's exhortation by Zerpa, and the location of the meeting right opposite the Miraflores presidential palace, appear to indicate the meeting will not be a low-profile affair.
Populist leader Nicolas Maduro's move a week ago to summon bondholders for talks about "restructuring" and "refinancing" some US$ 60 billion in bonds has spooked markets worried Venezuela is heading for a default amid U.S. financial sanctions.
President Donald Trump's measures against the Maduro administration, which it accuses of being a "dictatorship" that has impoverished Venezuela's 30 million people through corruption and incompetence, effectively bar U.S. banks from rolling over the country's debt into new bonds.
Venezuela did, however, appear to be honoring its most recent debt payment: a US$ 1.2 billion payment due on a bond from state oil company PDVSA. Two investors told Reuters they had finally received payment, albeit delayed.
It is unclear how widespread investor participation in Monday's meeting in Caracas will be. U.S.-based creditors are not prohibited from attending the meeting, but are barred from dealings with officials like Zerpa and El Aissami.