Iain Robertson appointed Falklands' Director of Development & Commercial Services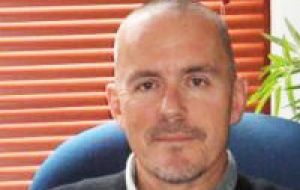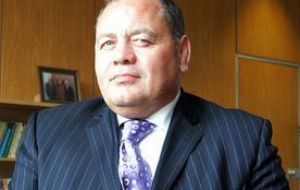 The Falkland Islands Government announced the appointment of Iain Robertson as the Director of Development & Commercial Services, (the role previously known as Director of Central Services).
Born in London to Scottish parents and educated in Johannesburg, Dundee and Manchester, Iain began his career in North West England working in building surveying, valuations, property management, property development and project management.
Based in Manchester and Leeds, Iain held senior management and directorship positions with Whitecroft plc, Morrison Construction plc, Redrow plc, Anglian Water Group plc and Evans of Leeds Plc delivering successful major development projects throughout the U.K. Iain has expanded his experience into general and operational management having worked in Libya, Malta, St Helena and Ascension Island delivering public services including Facilities Management & Customer Services, Project Management, Fuel Services, Building & Civil Engineering, Mechanical Electrical & Plumbing, Plant, Marine, Motor Pool, Transport, Hydroponics, Quality Safety & Health Environment, Roads, Waste Management, Fire and Sea Rescue Services.
Iain is a Member of the Royal Institution of Chartered Surveyors, the British Institute of Facilities Management, the Institution of Occupational Safety & Health, and the Institute of Economic Development. His interests include travel, fitness training, tennis, hiking and fishing.
Chief Executive of the Falkland Islands, Barry Rowland, said "I am pleased to welcome Iain and his wife Lydia to the Islands. Iain will be an important member of the Falkland Islands Government Senior Team, and will lead on the delivery of a number of very important major projects."
Of his appointment, Iain said, "Having lived and worked in Malta, St Helena and Ascension Island, my wife Lydia and I are very much looking forward to our next island adventure. We are researching as much as possible in preparation for our move and are excited about discovering all that the Falklands have to offer. We hope to explore and become involved in island life and interested in getting to know the community. I am keen to start my new role with The Falkland Islands Government, meet all my new colleagues and hopefully meet all the interesting challenges ahead."
Iain and Lydia are due to arrive in the Islands in early December