Zimbabwe military intervention "not a coup", but a struggle for Mugabe's succession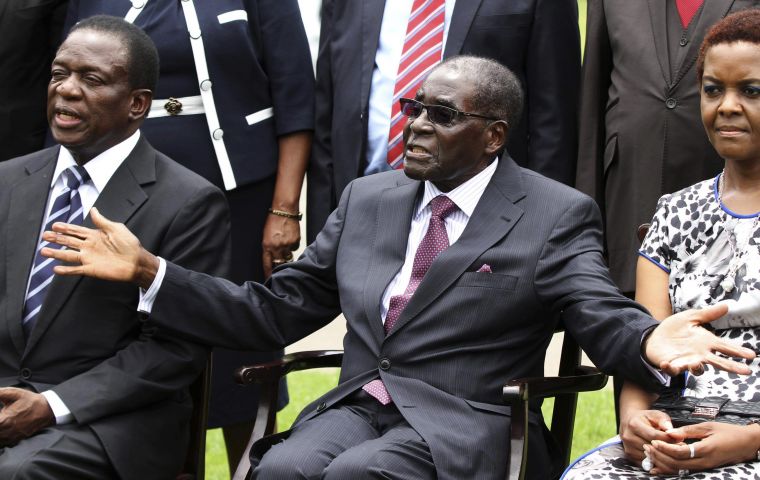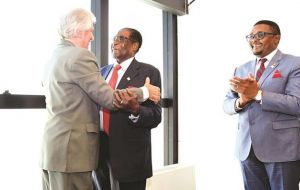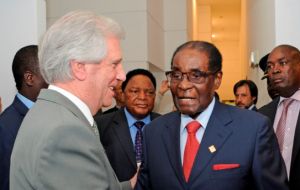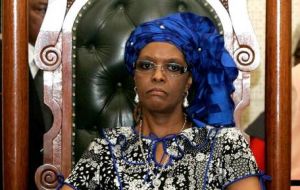 Zimbabwe's 93-year-old president remained in military custody on Thursday, setting off a frantic effort across southern Africa to resolve the simmering political crisis. Robert Mugabe, the world's oldest ruling head of state, has been under house arrest since Wednesday morning, although military commanders claimed that the detention did not constitute a coup.
Despite conflicting reports about Mugabe's fate, it appeared his days as president might be numbered, and many Zimbabweans were cautiously optimistic that the country's autocracy was ending.
But the military takeover was likely to be challenged as unconstitutional by both Mugabe and the Southern African Development Community, a regional bloc made up of 15 countries. That would force the Zimbabwean defense forces to either openly defy the constitution or back down from their demands.
"In announcing its intervention, the military is choosing its words very carefully. In part, this is because of governance norms established by the African Union that have taken a hard line against unconstitutional changes of government, particularly those led by the military," noted Monde Muyangwa, director of the Africa Program at the Washington-based Wilson Center.
The African Union's bylaws require it to sanction countries that have undergone a coup and bar them from participating in the organization's activities.
The capital, Harare, remained calm, with brisk and steady traffic even as Mugabe's critics began planning for life after the long-ruling leader, frequently referred to simply as "the old man."
The military appears to favor a return of former vice president Emmerson Mnangawa, who was fired by Mugabe last month. Some have suggested that he could lead a transitional government that might include other members of a fragmented opposition.
But first the question of Mugabe's future must be answered. Allegedly he was resisting the intervention of a Catholic priest encouraging him to step down. A delegation was also dispatched by South African President Jacob Zuma, and a meeting of regional countries was held in Botswana aimed at resolving the crisis.
But the military remained tight-lipped about its plans. "We can't say what is going to happen," said Overson Mugwisi, a spokesman for Zimbabwe's defense forces.
The fate of Mugabe's powerful wife, Grace Mugabe, 52, also remains unknown. It was her apparent plan to succeed him as leader that many believe prompted the military intervention.
Mugabe ruled the country for nearly four decades, leading Zimbabwe — formerly white-ruled Rhodesia — from the triumph of its independence struggle to economic collapse, to finally ending up a prisoner of the military he once commanded.
Mugabe led the country in a guerrilla war that ended white minority rule in 1980. Upon becoming president, he galvanized the population with fiery speeches promising that "Zimbabwe will never be a colony again."
But that mantra lost much of its power in recent years, as Mugabe's presidency was marred by allegations of corruption, nepotism and repression. Zimbabwe went from being one of Africa's wealthiest nations to a country reeling under one of the highest inflation rates in modern history, its currency so devalued that it had to print bank notes of 100 billion Zimbabwean dollars.
Despite the assurances, the events bore all the signs of a coup. Troops were stationed around the city. The army took over the television station. The army spokesman, Maj. Gen. Sibusiso Moyo, said in his televised statement that "criminals" in Mugabe's regime were being targeted.
The commander of Zimbab¬we's military forces, Gen. Constantino Chiwenga, made the move as a struggle over who will succeed the country's elderly leader came to a head.
Mugabe recently purged some key officials from the ruling party, ZANU-PF, paving the way for Grace Mugabe to succeed him. Many see that move as a major miscalculation, alienating Mugabe from the civilians and military leaders on whom he had long depended.
The move exacerbated divisions in the ZANU-PF party, where the youth faction is firmly on Grace Mugabe's side, while many older veterans of the struggle against white rule look to Mnangagwa. As a former defense minister, Mnangagwa has strong support in the military.
World leaders have been cautiously monitoring the situation. The British foreign secretary, Boris Johnson, said that "nobody wants simply to see the transition from one unelected tyrant to a next."
"This is a family fight," said Sithembile Mbete, an international relations lecturer at the University of Pretoria in South Africa.
Mbete said that the planning of the military action, which led to Mugabe's confinement to his home and Cabinet ministers being detained on Wednesday, was done with "precision". It is likely, she said, that the South African government knew what was coming given its close ties with its neighbor.
It took the dismissal and exile of vice-president Mnangagwa for the military to initiate its actions, but Mbete said that the ultimate catalyst may well have been the "Grace factor". Other factors include the Mugabe regime's impotency to keep its former supporters, such as the army, happy as the government loses money.
Veteran anti-apartheid activist and Mugabe critic Peter Hain, who is a member of the House of Lords, agreed with Mbete's view. "It seems to be less of a military coup and more a power bid from Zanu-PF and the state to make sure Grace Mugabe does not succeed to be president," Hain said.