Petrobras counts on pre-salt production to compete with a boom in US shale output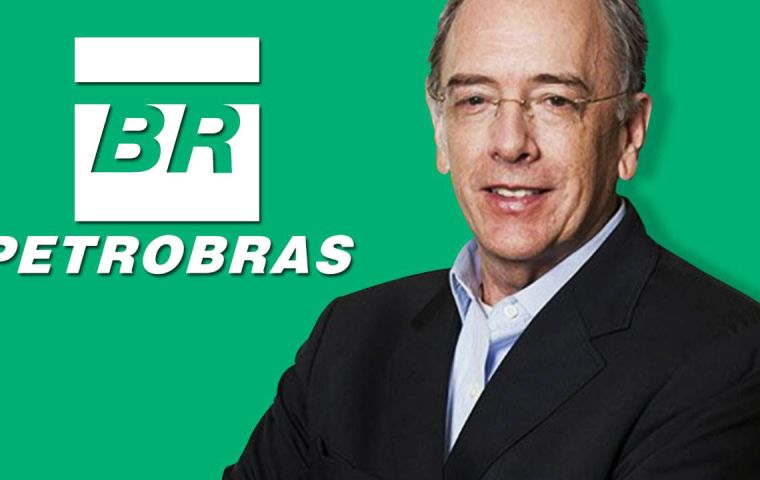 Brazil's low-cost oil will help Petrobras compete in a tough market as it seeks to turn around its business, Pedro Parente, CEO of the state-owned oil giant anticipated. Oil majors such as Exxon, Mobil, BO, Royal Dutch Shell, Total and Statoil have been snapping up blocks in the Atlantic Ocean off the coast of Brazil that hold crude under thousands of meters of salt.
Six blocks in the so-called pre-salt raised about US$ 1.8bn for the Brazilian government last month, though two blocks went unsold, leaving the country with a weaker haul than it expected.
Parente, a former agribusiness executive who took the helm of Petrobras last year, said it is crucial to be a low-cost producer as a boom in U.S. shale output is upending the oil market and as societies look to lower carbon emissions, in part by reducing their reliance on fossil fuels.
"For this, we count on the pre-salt production because the level of productivity of the fields is very high, so the cost to extract oil from the pre-salt is very low," he said in an interview with CNBC, adding "so we are talking about extraction costs below US$7 per barrel."
"Really, what we have to do to be on the winner's side is to work on the cost and reduce our costs," he said. Parente said he expects oil prices to remain in the US$ 55 to US$ 65 per barrel range over the medium term. Prices are at roughly half their 2014 highs.
Parente made his comments after Petrobras, reported a third-quarter profit that missed analysts' forecasts. The company blamed weak margins in refining and non-recurring charges for the lackluster result. On Monday Petrobras posted a net profit of 266 million reais (US$81.1 million), far below the average consensus estimate of 3.21 billion reais.
The quarterly results painted a picture of a company that appears to be slowly turning around its balance sheet despite many headwinds. Petrobras unveiled a plan in June to review fuel prices more frequently in a bid to regain market share it lost by keeping wholesale prices to retailers above global benchmarks.
Petrobras cut debt by 11% from 2016 to 279.237bn reais (US$ 85.15 billion) in the quarter but remains the world's most indebted oil company, scarred by years of poor management, a deep slump in oil prices and a massive corruption scandal.
Asked how Petrobras would weather a period of rising interest rates — which makes it more expensive to borrow and refinance existing debt — Parente said the company would focus on improving its operations.
"What we have to do is to continue very strictly following in a very disciplined way our strategic plan," he said. "Reducing costs, as we have done, having more effectiveness, more efficiency in our [capital expenditure] numbers and fulfilling our divestment program."