Electronic visa program in Brazil for US, Japan, Canada and Australia visitors
Saturday, November 18th 2017 - 11:04 UTC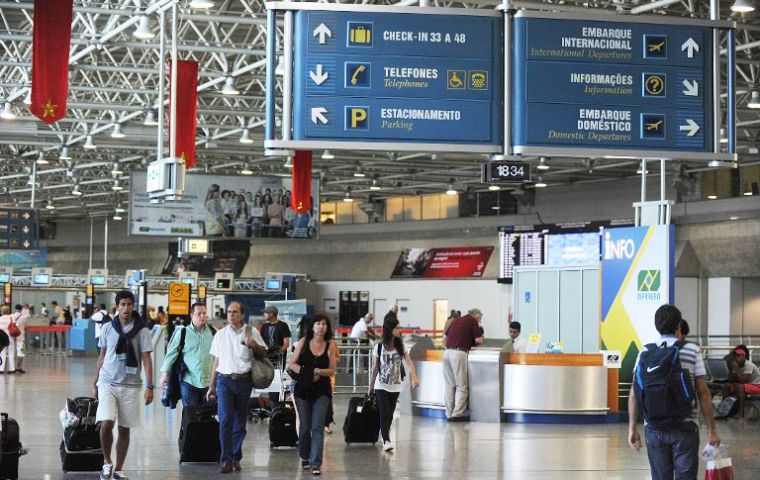 Visiting Brazil will soon become easier for international travelers under a new electronic visa program, starting on January 15. The entire visa process to tourists coming from the U.S., Canada, Australia and Japan will be doable online, and concluded within an estimated 72 hours.

The announcement, made on November 8 during a conference organized by the BTW Brazil DMC at the Consulate-General of Brazil in Los Angeles, came along with other initiatives aimed to attract more visitors to the country.

In July this year, LATAM Airlines started operating a non-stop flight from Orlando, Florida to the Rio-Galeão Tom Jobim International Airport. Both Rio and Orlando are major tourist destinations, and this was one of the few main routes between the US and Latin America without a non-stop service. The flights connecting these two destinations operate three times per week on Boeing 767 aircraft, each with a capacity for 221 passengers (with 30 seats in Premium Business and 191 seats in Economy).

Passengers from the U.S. arriving at Rio-Galeão Airport, will enjoy a new, world-class terminal, complete renovated for the 2016 Rio Olympic Games. The terminal attractions include free Wi-Fi and more than 150 shopping and dining choices. Connected to 29 international destinations and a daily average of 125 domestic flights, the airport is the main connection hub for foreign tourists to other destinations in the country or in South America, making easier to plan a trip that includes Rio and Foz do Iguassu, the Northeast and the Amazon, using Rio-Galeão to connect all flights.