Massive abstention the main challenge for Chilean Sunday presidential election
Saturday, November 18th 2017 - 10:12 UTC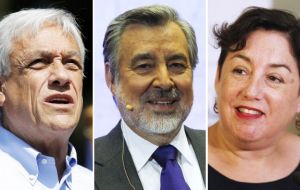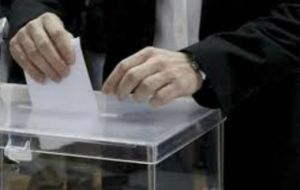 On Sunday, Chileans will choose a new president that will rule the country for the 2018-2022 pereriod replacing current president, socialist, Michelle Bachelet. Senators, deputies and regional councilmen will also be chosen on Sunday.
Thursday night, the eight candidates running for the presidency finished their campaigns. They are: Carolina Goic (Christian Democrat), Jose Antonio Kast (Independent, former UDI), Alejandro Guiller (Fuerza de la Mayoría), Beatriz Sanchez (Frente Amplio), Marco Enriquez-Ominami (PRO), Alejandro Navarro (PAIS), Eduardo Artes (Unión Patriótica) and former president, Sebastián Piñera (Chile Vamos).
The Center of Public Studies (CEP) predicts Piñera as the winner, with 44.4% of the votes, followed by Guiller (19.7%), and Sanchez (8.5%).
However, hours away from the vote, the electoral outlook is not encouraging. A law passed in 2015 restricted most of the candidates spending and prohibited political advertising in the streets. The current electoral climate is very different from that of past elections, in which established political parties filled the streets with fliers and other publicity goods. Also, since 2012, Chile has a system of voluntary voting.
Statistics project that nearly 60% of voters will abstain, for this reason, the United Nations Development Program, launched a joint campaign with different organizations, universities and public institutions to promote a high voter turnout.
Regardless of the trend, the UNDP says that "voter turnout in electoral processes in Chile has been systematically declining since the end of the nineties".
In total, 14.3 million Chileans are eligible to vote. Also, for the first time, the 39,137 Chileans living abroad that registered in the electoral census will be allowed to vote. In order to carry the voting process abroad, a simultaneous project will be carried out in 54 countries. Most Chilean voters abroad live in Argentina (19%), the United States (13.7%) and Spain (8%).