Venezuelan street markets trade staples in spoonful portions forced by poverty and scarcity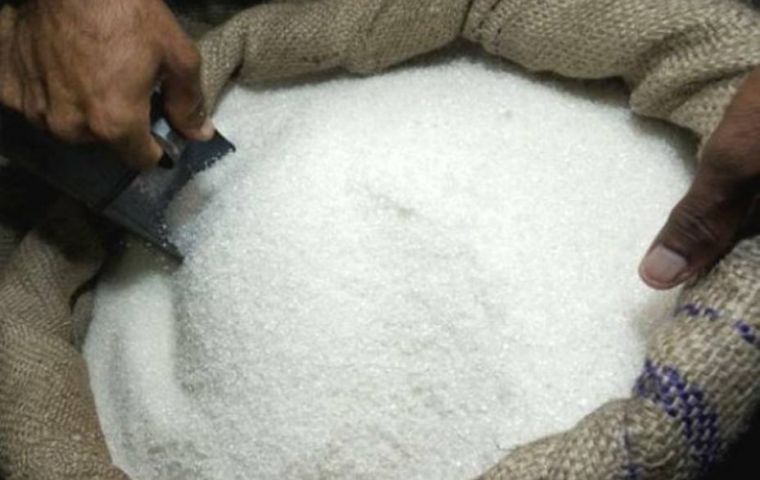 Poverty and scarcity are so extended in Venezuela that people now sell and buy food by the spoonful in a desperate attempt to overcome a situation that has worsened as the economy has entered into a growing hyperinflationary cycle.
Staples such as coffee, flour, milk and sugar, are now being offered in little bags weighing between 50-150 grams, the prices of which are raised every day by the street vendors who sell them in residential neighborhoods to circumvent the strict rationing rules imposed by the Nicolas Maduro regime.
In the Caracas neighborhood of Petare, several hawkers sell four spoonfuls of sugar for 4,000 bolivars, a little over a dollar, according to the official exchange rate, but just $0.05 at the black market rate. Hyperinflation is estimated at 900% annually.
At that price, a Venezuelan who, like most of the country's workers and all pensioners makes the minimum monthly salary of US$ 53 (but a mere US$ 2.50 at the black market rate), could buy six spoonfuls of sugar.
Spoon-full retailers have been working this way for over a year in the country's interior but the practice has now spread to markets in the Caracas region. But other produce such as shampoo and liquid soap are also being sold in much tinier portions, including other personal hygiene items.
Shampoo, soap and vegetable oil – being liquids – are delivered in small containers of less than 250 cubic milliliters occasionally with improvised caps or seals.
The so called Venezuela's Bolivarian Revolution established price controls on products for daily consumption, which are generally scarce in the grocery stores, where the law limits profit margins. Besides to have access to these products, Venezuelans must stand in line for hours every day plus having a ration card.