Britain sends special highly skilled unit SPAG, to help with the submarine search
Tuesday, November 21st 2017 - 08:20 UTC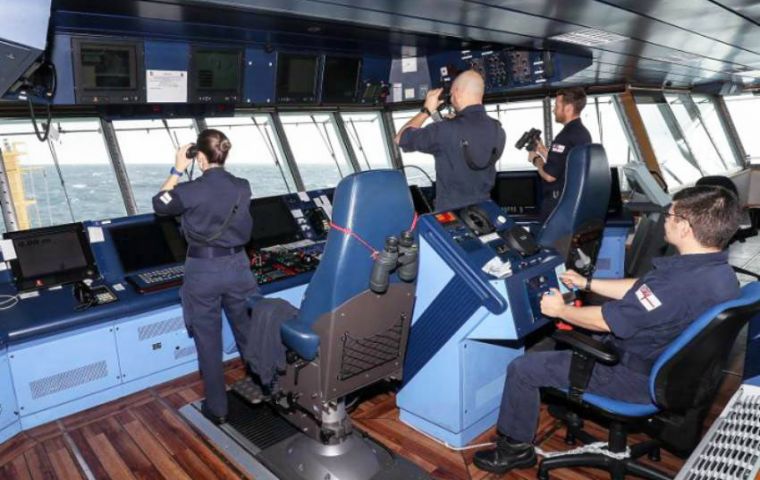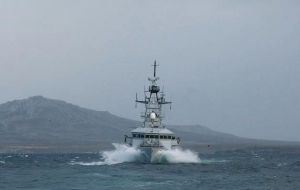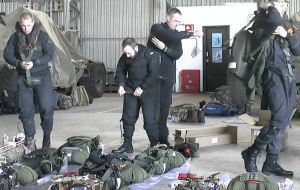 Britain has increased efforts to help find the missing Argentine submarine ARA San Juan in the vast stormy South Atlantic. HMS Protector, the Royal Navy's Ice Patrol ship, is now in the search area where the submarine last made contact on Wednesday.
HMS Protector has a mull-beam echo sounder on her hull that can scan the depths for sign of life. Likewise Falklands patrol HMS Clyde is returning from South Georgia - she will take a few days sailing to reach the area, and a C130 Hercules is on standby in the Falklands MPA complex.
Besides from Britain a special unit called SPAG has been sent to the South Atlantic. The Submarine Parachute Assistance Group is a little known but highly skilled unit. The group - fewer than 10 personnel - can deploy at six hours' notice.
If required they can parachute into the seas to rescue stranded submariners. The SPAG is made up of underwater medics, engineers and specialist escape technicians. Equipment pods dropped with them carry inflatable boats, food, water and other supplies. They can function as a first-response for more than 24 hours whilst other ships make their way to the scene.
The US Navy is now operating from the Patagonia city of Comodoro Rivadavia, where California-based Undersea Rescue Command has been deployed with all its rescue equipment, including two underwater craft designed to rescue trapped submarine sailors. A NASA P-3 research aircraft was among the first to join the search.
See the HMS Protector in the area