Time and oxygen running out for Argentine missing submarine in the South Atlantic
Wednesday, November 22nd 2017 - 07:02 UTC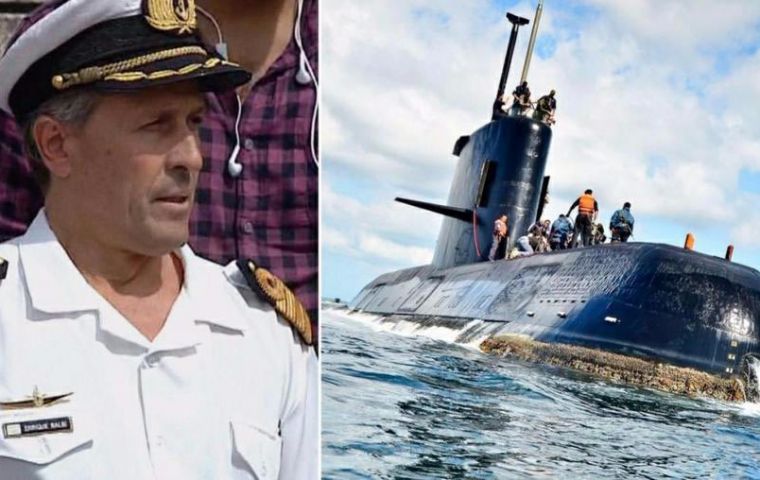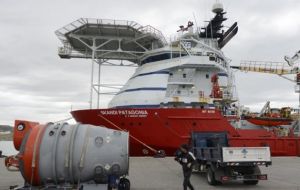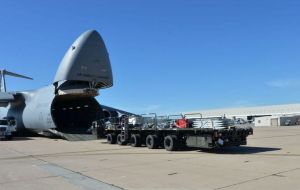 Ships and planes combed a wider area of the stormy South Atlantic on Tuesday in a fruitless hunt for signs of a missing Argentine submarine, adding to growing concerns about the vessel not heard from in six days. Argentine navy officials have worried that if the ARA San Juan was intact but disabled underwater, its crew of 44 might have only enough oxygen to last seven days.
"The most critical situation would be that we are in the sixth day of oxygen," the navy's spokesman, Capt. Enrique Balbi, said at a news conference. "Obviously that is worrisome. Each time we are entering little by little a critical period."
Experts, however, said it was possible that the diesel-electric submarine's oxygen supply might last as many as 10 days in the case of a battery failure as reported by the boat's captain in his last communication. Balbi agreed. "The seven days is not dogmatic. It varies according to the circumstances."
Earlier, the navy said that white flares spotted by a U.S. aircraft involved in the search were unlikely to have been from the sub. The San Juan carried red and green flares, Balbi told reporters. He also said a life raft that was found in the search area early Tuesday did belong to the submarine and probably fell off another vessel.
"We're evaluating where the flares came from. For now, based on the color, they don't belong to the submarine," Balbi said. "It's quite common that ships pass by that area and also common that with the waves and the rocking, they can lose a raft."
The San Juan, whose crew included Argentina's first female submarine officer, hasn't been heard from since last Wednesday as it headed toward its base in the coastal city of Mar del Plata. The navy has said the submarine reported a battery failure before when it went missing.
More than a dozen vessels and aircraft from several countries have joined in the search. Weather conditions that have hindered the search were expected to improve, helping search teams comb a wider area, Balbi said.
The U.S. Navy has sent its Undersea Rescue Command to Argentina to support the search for the submarine. The command includes a remotely operated vehicle and vessels that are capable of rescuing people from bottomed submarines.
The sub was originally scheduled to arrive Monday at the Mar del Plata Navy Base, about 400 kilometers southeast of Buenos Aires. Relatives of the crew have gathered at the base to receive psychological counseling and wait for news about their loved ones.
Some local residents gathered outside the base to pray Tuesday, gripping rosary beads and religious statuettes. Others hung pictures on a fence, where children from a local school had placed drawings and messages of support for the families of the missing sailors.
Infobae photos about some rescue equipment