Canada's PentaNova Energy signs farm-in agreement with YPF in Neuquen basin
Monday, November 27th 2017 - 12:03 UTC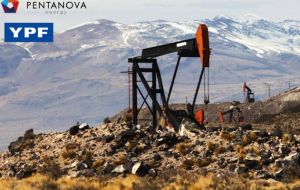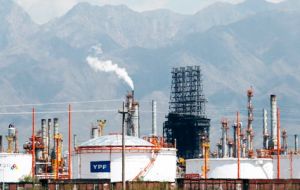 Canadian exploration and production company PentaNova Energy announced it signed a final farm-in agreement with Argentine energy company YPF for a further 11% stake in the Llancanelo oilfield, reports Buenos Aires media.
The transaction, yet to receive regulatory approval, consolidates PentaNova's position in the heavy oilfield as a 50% partner with YPF. The Vancouver-based firm has previously purchased stakes from three different parties.
Under the deal, PentaNova will pay a US$3 million deposit, fund a US$54 million development work program over three years and conditionally pay a US$10 million payment on the third anniversary of the agreement. The partners will also carry their proportional share of investment into the block.
"Acquiring our full 50% working interest in the Llancanelo field positions PentaNova to begin a partnership with YPF to rapidly develop this asset is an important step in PentaNova becoming a major oil producer," said PentaNova chairman Serafino Iacono.
"By working with our partners YPF, we plan to take this field — already producing 1,300 barrels per day (BPD) — to its full potential and make Llancanelo the cornerstone of a heavy oil strategy in Argentina," Iacono added.
The field is located north of the Neuquen Basin in the Mendoza Province, between the main production areas of the basin and the 106,000 BPD Lujan de Cuyo refinery. It's also strategically close to existing road, pipeline and airport infrastructure.
YPF and PentaNova will evaluate the optimal development techniques over the coming months based on work completed by YPF. A development drilling campaign is expected for mid-2018. Meanwhile, a cleanout campaign with application of down-hole heater and a coil tubing unit is underway to improve production from the existing wells.
PentaNova is confident it will rapidly scale up production in the heavy oil assets, which include mostly cold-flow horizontal wells