Falklands launches consultation round to update rural development strategy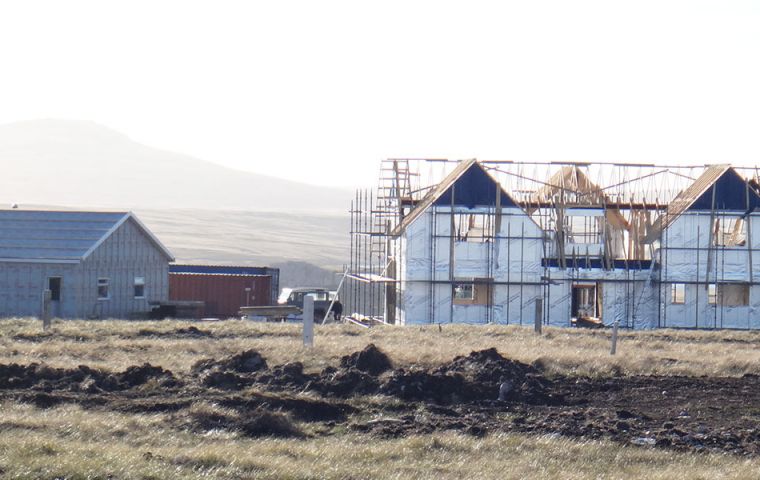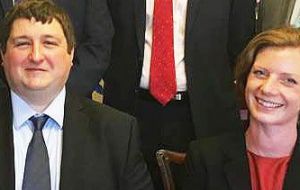 Falkland Islands lawmakers will be meeting starting in December to scope the community's priorities under the Rural Development Strategy (RDS), as the current Action Plan ends and a new 3-year phase begins.
With the new Rural Development portfolio holders, the Hon. Mark Pollard MLA and the Hon. Teslyn Barkman MLA, now in place following the elections, this presents a timely opportunity for them to host the meetings alongside FIDC's Development team.
Keen to ensure the RDS continues to support the delivery of the broader objectives expressed within the Economic Development Strategy (EDS), the RDS Steering Group agreed that work on the Rural Development Strategy would start once the review of the EDS has been completed by the Policy Unit. In the intervening period, FIDC have been delivering against a transitional Action Plan for 2017-2018.
This consultation will take place against the very positive background of achievements made under the 2014-2017 RDS Action Plan. Amongst these, a great take up of Rural Energy funding amounted to some £140,000 across over twenty rural businesses, whilst over 30 rural businesses and residents have benefitted from advice and/or funding totaling £15,000 to improve their water supply.
Capital Development assistance helped 15 rural businesses start-up or expand their activities, and/or build new houses for workers, with £265,000 wisely invested under this scheme in growing the Camp economy, alongside Rural Tax Reliefs now in place. Broader environmental concerns were addressed in partnership with Falklands Conservation.
Anne Wagner Gras, FIDC's lead on RDS matters says "There have been significant achievements towards the four objectives ExCo agreed back in 2012 – with for the first time since the 1950s the population increasing in Camp, a growing and diversifying rural economy, improved infrastructure and services now in place, all pointing to committed rural development. We now need to see the collaborative approach go forward, which is why we're very keen to hear first-hand from the rural community about their objectives and priorities. In a busy program, time has also been set aside to allow for follow-up meetings with clients, who have recently approached the Development Corporation to seek advice on their projects to start-up or expand their businesses."
Meetings have been scheduled on West Falkland for the first week of December; at Port Howard on the 4th, Fox Bay on the 5th and Hill Cove on the 6th December. Further meetings will be organized in Stanley and the East in the New Year.
The outcome of this consultation is expected to be a draft revised RDS Action Plan for the coming 2-3 years. For more information please contact Anne Wagner-Gras, Development Manager.