FIH Group posted record revenue pushing profits 38%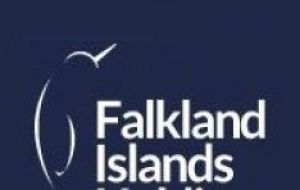 Falkland Islands services firm FIH Group posted record group revenue in the six months leading to 30 September, pushing profits ahead by 38%. Group revenue edged up to £20.6m from the £19.8m posted at the same time a year earlier, helping lift pre-tax profits 38% to £1.4m.
FIH said revenue had remained "broadly flat" in its Falkland Islands Company division, coming in £200,000 higher at £8.58m, despite challenging comparatives and the absence of oil income.
The firm's Portsmouth Harbour Ferry business reported a 6.8% increase in revenue on stable core revenues boosted by strong summer cruising, and Momart, FIH's fine art and antiquities logistics service, saw revenues increase 7.4% to £9.59m as record sales continued progress in a "competitive global market."
John Foster, chief executive of FIH, said, "After an encouraging first half's trading, with profits ahead of the prior year in all three of the group's trading subsidiaries, the group is well placed to deliver another solid set of results in the traditionally stronger second half."
Speaking on the decline in oil spend, he added, "In the Falklands, the combination of the austral summer and a seasonal boost from consumer spending at Christmas should underpin a traditionally solid second half's trading. In the longer term, there remains significant growth potential linked to oil and/or an accelerated development of land-based tourism."
Bank borrowings reduced to £3.6m from the £3.8m posted at the end of the previous financial year on 31 March, and cash balances moved up from £12.5m at the midway point of 2016 to £15m at the end of September. Earnings per share advanced to 8.7p from 6.5p.