Scotiabank en route to becoming Chile's third largest private bank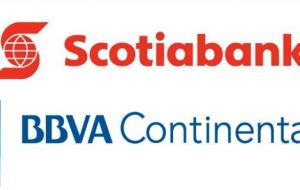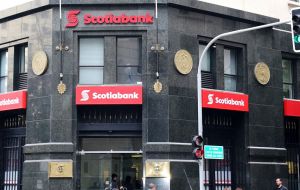 Bank of Nova Scotia is pushing deeper into Latin America with a US$2.2-billion bid for control of a Chilean rival, looking to ignite its growth as the bank's fourth-quarter profit edged higher but missed expectations.
The first of Canada's big banks to report for the quarter, Scotiabank saw its quarterly profit rise by 3% to more than US$ 2 billion, compared with a year earlier, on the strength of solid growth in Canadian banking and growing international returns. But margins tightened in key foreign markets, and executives at Canada's third-largest bank are keen to bulk up in Latin America, bolstering a vital pipeline for future growth.
With a formal offer to buy Banco Bilbao Vizcaya Argentaria S.A.'s 68% stake in subsidiary BBVA Chile, Scotiabank hopes to roughly double its share of Chile's banking market, to 14%. By combining existing operations in the country with BBVA Chile's US$ 29-billion in assets, 4,000 employees and 127 branches, Scotiabank would create Chile's third-largest non-state owned bank.
While several of Canada's largest banks have anchored their international operations in the highly competitive U.S. market, Scotiabank is focused on four countries in Latin America: Mexico, Peru, Colombia and Chile. And even as the region has lately been battered by natural disasters from hurricanes to earthquakes, Scotiabank's fourth-quarter profits from the region jumped 11%, comfortably outstripping the bank's growth rate in the mature Canadian market.
BBVA is willing to accept Scotiabank's offer if Chile's Said family – a minority partner that owns more than 31% of BBVA Chile – chooses not to exercise a first right of refusal. The deal would likely close in the summer of 2018 if Scotiabank's bid succeeds.
For the full year, the bank earned US$8.24-billion in profit, up 12% from a year earlier. But adjusting to exclude a restructuring charge recorded in 2016, underlying profit rose 8%. Scotiabank also slashed costs by US$500-million in 2017 – well ahead of the US$350-million it had forecast – reaping the financial benefits of last year's restructuring. That left extra cash to ramp up spending on technology, which grew by 14% to more than US$3-billion for the year.
Scotiabank's outlook for its international arm is optimistic after fourth-quarter profit climbed to US$605-million, from US$547-million a year ago, even as its Latin American operations were besieged by Caribbean hurricanes, flooding in Peru and a major earthquake in Mexico.
The bank's capital markets arm is looking to rebound after a sluggish fourth quarter in which profit dropped 15% to US$391-million. Lower volatility compared with the fourth quarter last year, when investors were reacting to an unexpected Brexit vote, "resulted in trading revenues falling off considerably," said Dieter Jentsch, group head of global banking and markets, adding: "We anticipate a much more pro-active trading environment in the next quarter."