Angola's "Mugabe" family powers curtailed; Africa's richest woman sacked as head of oil industry
Thursday, November 30th 2017 - 15:28 UTC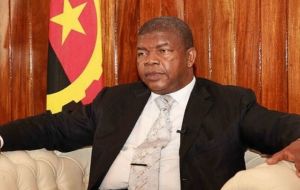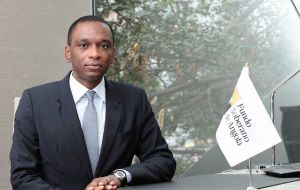 The new Angolan president fired his predecessor's daughter as head of the national oil company Sonangol, according to news emerging from one of Africa's largest oil producers. Isabel Des Santos, also known as Africa's richest woman, is the billionaire daughter of former President Jose Eduardo dos Santos. He held the position for 37 years before he stepped down in September.
His replacement, President Lourenco, commonly known as JLo, has promised to take a stance against corruption by weakening the enduring influence of the Dos Santos family.
Isabel's brother Jose Filomeno has charged the government tens of millions of dollars in fees, according to revelations in the Paradise Papers by the International Consortium of Investigative Journalists. Years of low oil prices had already hurt government revenues, making the latest embezzlement accusations all the more serious.
Lourenco formerly served as the defense minister in Dos Santos' regime and is part of the MPLA, which has been the ruling party for almost 40 years.
Earlier this year the IMF said that Angola needed further policy actions to continue adjusting its economy "to the 'new normal' in the oil market and to return growth to a level consistent with poverty reduction." Oil production and its supporting activities account for around 45% of Angola's GDP and represent 95% of its exports.
According to Alex Vines, head of the Africa Program, Chatham House, and a senior lecturer at Coventry University, if no new projects are sanctioned in Angola, crude oil output in Africa's second-largest producer will plateau by 2019, and after that plunge by an average of 11% until the next election in 2022. Right now, there are 8 active rigs in Angola, compared to some 25 back in 2014, Vines writes.