South Georgia launches four-year toothfish licensing round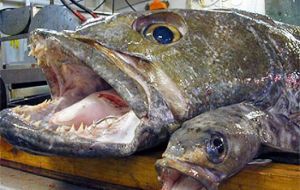 The Government of South Georgia and the South Sandwich Islands has launched the next toothfish licensing round. The documentation offered provides information for anyone applying for a license to fish for toothfish in the South Georgia & the South Sandwich Islands Maritime Zone for the years 2018 – 2021. The deadline for applications is 10 December, according to the latest SGSSI Newsletter.
The SGSSI Government has also produced a Management Plan to accompany the documentation which seeks to provide a clear framework for the management of the fisheries. The launch of this 4-year licensing round follows a consultation with stakeholders on a number of proposed changes to the way in which the toothfish fishery, and other fisheries in the Maritime Zone, are managed.
The changes were proposed in the context of the Government's ecosystem-based, precautionary approach to fisheries management that continually seeks to raise standards. This licensing round will be established on the basis of existing fisheries legislation.
In light of the consultation the Government proposes to consult in more detail on a new compliance and enforcement policy and updated fisheries legislation applicable to all fisheries in the first half of 2018.
The intention is that this will be introduced at the end of the 2018 fishing season i.e. at the end of the first year of operation of the 4-year licensing round.
The documentation can be downloaded here.