Saudi Prince released after agreeing "acceptable settlement" of more than US$ 1bn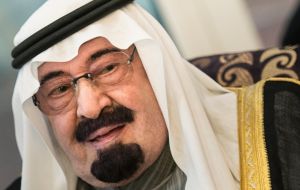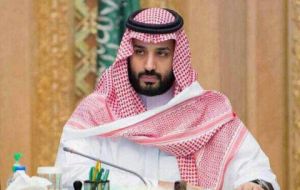 Saudi Prince Miteb bin Abdullah has been released more than three weeks after he was detained on allegations of corruption, officials have said. Prince Miteb, once seen as a contender to the throne, was freed after agreeing an "acceptable settlement" with authorities of more than US$1bn (£750m).
He was one of more than 200 princes, ministers and businessmen detained in an anti-corruption drive on 4 November. At least three others have also agreed settlements, the officials said.
"Yes, Prince Miteb was released this morning [Tuesday]," a source close to the government told the Agence France-Presse news agency. The prince has so far not commented, and it was not clear whether he was now able to move freely or whether he was under some form of house arrest.
The 65-year-old son of the late King Abdullah was the most politically influential royal detained under the orders of a newly formed anti-corruption committee headed by his 32-year-old cousin, Crown Prince Mohammed bin Salman.
Prince Miteb was minister of the National Guard, an elite security force with 100,000 personnel that is tasked with protecting royal leaders, but was sacked hours before his detention.
An official involved in the investigation told Reuters news agency the settlement agreed by the prince "included admitting corruption involving known cases".
The authorities have not publicly named any of the 208 people who Attorney General Sheikh Saud al-Mojeb said had been "called in for questioning". They have also not released any details of the charges they faced, and are not believed to have given them access to their lawyers.
Prince Miteb was reportedly held at the five-star Ritz-Carlton hotel in Riyadh along with his brother Prince Turki bin Abdullah, a former governor of Riyadh province; the billionaire investor Prince Alwaleed bin Talal; Alwalid al-Ibrahim, owner of the TV network MBC; Amr al-Dabbagh, former head of the Saudi Arabian General Investment Authority; and Khalid al-Tuwaijri, former chief of the Royal Court.
In an interview with the New York Times published on Thursday, Crown Prince Mohammed bin Salman said 95% of those so far detained in the anti-corruption drive had agreed to hand over cash or shares to the Saudi state once "we show them all the files that we have".
The prince hopes to recover much of the US$100bn that the attorney general said was "misused through systematic corruption and embezzlement over several decades".