Falklands promotes fish in China from Fortuna's new processing plant in Stanley
Friday, December 8th 2017 - 06:31 UTC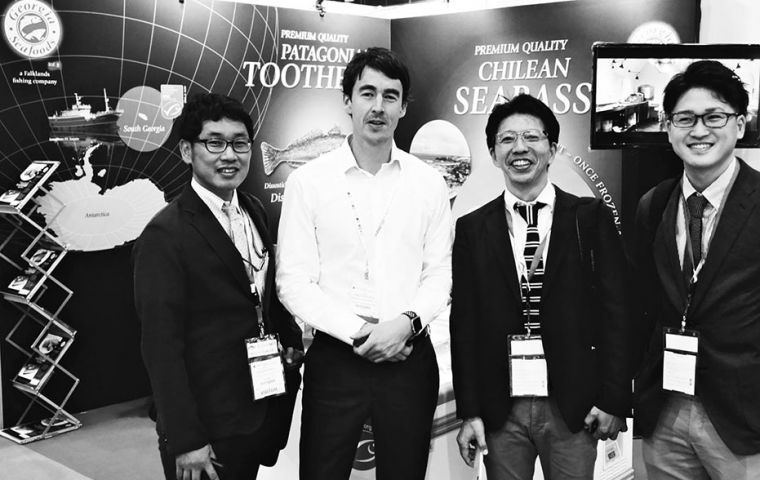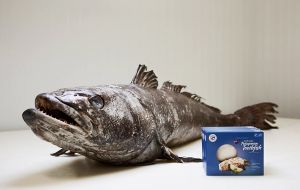 Products from the Falkland Islands Fish Company, the trading name of Fortuna Ltd's new Stanley fish processing plant, were featured recently in China and attracted favorable attention from trade media.
Traditionally the Falklands fishing industry is a deep-sea operation with all the fish being caught, processed on board and frozen on the vessels, but when interviewed by Undercurrent News at the China Fisheries & Seafood Expo in Qingdao, James Wallace of Fortuna Ltd explained that having a "fully owned plant 100 meters down the road" enabled the company to offer customers a wider variety of products than was normally possible and to guarantee quality.
Large-scale processing at sea limited companies to "producing basic products for small markets", Mr. Wallace is quoted as saying.
The Undercurrent News article states that the Falkland Islands Fish Company plant is producing additive-free, skin-on 3-kilogram toothfish fillets and also portions among other products, quoting Mr. Wallace as saying, "At the moment the plant is processing some of the higher value species we have in the Islands and from South Georgia.
"Our leading product is the South Georgia Patagonian Toothfish. There is a strong demand from customers in Europe and the UK, who are fascinated by this great big fish from South Georgia and the history of the famous sub-Antarctic Island."
The South Georgia fishery having Marine Stewardship Council certification also helped in these markets, according to Mr. Wallace, who concluded, "The South Georgia brand has its own sustainability credentials that make it stand out in the fishing world. That's really paying off in sustainable markets."
The Falklands Fish Company plant is supplied with fish by Georgia Seafoods, another part of the Fortuna group. According to the Undercurrent News report, Georgia Seafoods takes a yearly toothfish catch of around 1,200 metric tons from the MSC certified South Georgia Fishery as well as the MSC certified Ross Sea fishery.
Because its operations are largely being driven through their Falklands operations, Georgia Seafoods, with Consolidated Fisheries, is one of the two largest toothfish operators in the Falklands.
As Falklands residents will know, Fortuna's Stanley plant also smokes trout, which are raised in its Stanley hatchery and brought to maturity in its cages at Fitzroy.(Penguin News)