UN Environment Assembly pledges to stop plastics seeping into the oceans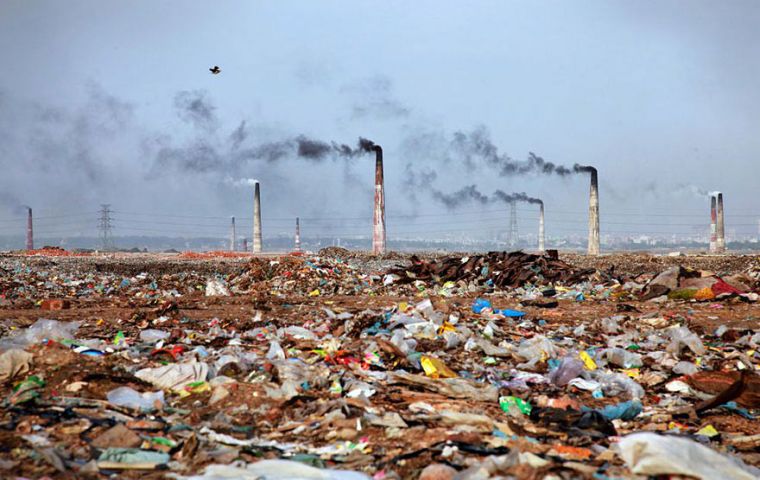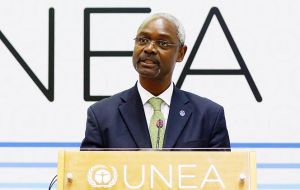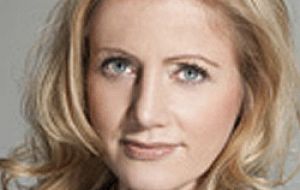 The world's environment ministers have pledged to stop plastics seeping into the planet's oceans in a step "towards a pollution-free planet". Delegates at the UN Environment Assembly (UNEA) in Nairobi, Kenya, have called for a radical change in how goods are consumed and produced to tackle the world's rubbish problem.
A declaration to tackle the problem, sealed on Wednesday, said: "Pollution is cutting short the lives of millions of people every year. Every day, nine out of 10 of us breathe air that exceeds WHO (World Health Organization) guidelines for air quality and more than 17,000 people will die prematurely because of it."
The UNEA is the world's highest level environmental decision-making forum, which all 193 UN states are a member of.
The new resolution commits governments to promoting "sustainable economic productivity" and to encouraging more "sustainable lifestyles" by making it easier to reuse and recycle products to reduce waste.
The assembly heard that pollution kills nine million people across the world each year - accounting for one in six deaths - which makes it the biggest killer of humans.
Nearly seven million people a year die from inhaling toxins in the air, while lead in paint causes brain damage in more than half-a-million children every year, the assembly also heard.
UN Environment deputy head, Ibrahim Thiaw, said: "What we need to do next is to move concretely to a plan of action.
"Some of the actions will have to do with the way we produce and the way we consume. Our models of production and consumption will have to change. We do not have to have models of production and consumption that harm the environment and keep killing us."
He said governments, at national and local level, will need to have "very clear policies", such as banning single-use plastic shopping bags.
On Tuesday, Dr Lisa Svensson, global director for Ocean UN Environment, told Sky News that businesses and civil society also needed to help reduce waste as governments alone could not solve the problem.
The UN Environment Program says it has received 2.5m anti-pollution pledges from governments, municipalities, businesses and individuals.
They include commitments, which are non-binding, to use green public transport, curb air pollution and ban plastic bags.
About 88,000 individuals made pledges, including switching to cleaner fuel, using less plastic and recycling more.
If all commitments by governments, businesses and civil society are honored, 1.4 billion people would be breathing clean air, said Jacqueline McGlade, who co-authored a report for the assembly. A total of 480,000km - a third of the world's coastlines - would then be unpolluted.
And US$18.6bn could then be invested in anti-pollution research and innovation.