Brazilian auto industry recovering above expectations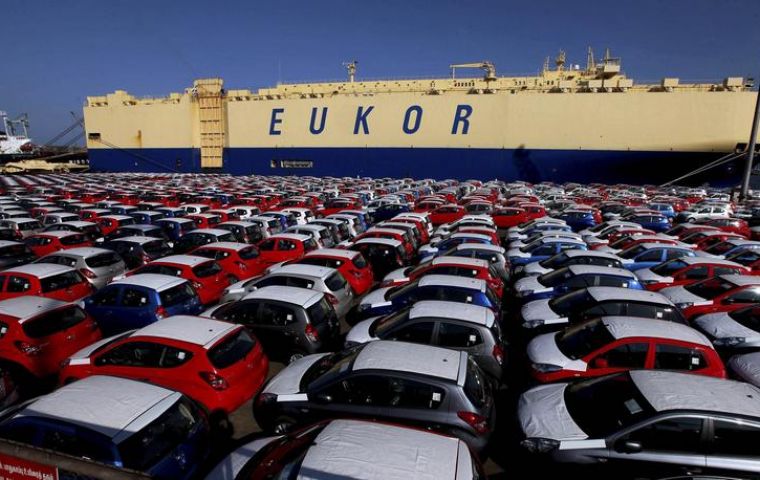 Auto sales in Brazil are likely to beat prior forecasts and accelerate next year, national automakers association Anfavea said on Wednesday, underscoring the gathering strength of a recovery in Latin America's largest economy.
Anfavea President Antonio Megale said new car and truck sales are likely to grow 9% this year, above the group's prior forecast for 7.3% expansion. If sales finish the year as strong as he expects, Megale said the market should grow by double digits in 2018.
Sales and output have already expanded at that pace from a year earlier in recent months. Production grew 15.2% and sales climbed 14.6% last month from November 2016, according to Anfavea data released on Wednesday.
Output slipped 0.3% and sales rose 0.7% from October.
Automakers in Brazil produced about 249,100 new cars and trucks last month, while sales totaled around 204,200 vehicles, according to data released by Anfavea.
Brazil was one of the world's five biggest auto markets until a recent downturn and is still a major base of operations for Fiat Chrysler Automobiles NV, Volkswagen AG , General Motors Co and Ford Motor Co.