Falklands' ferry operations temporarily suspended until at least 20 December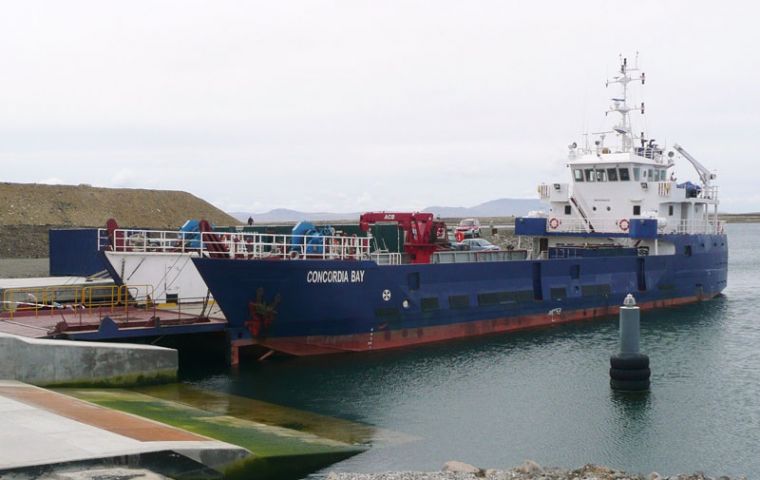 The Falkland Islands Government (FIG) has confirmed that the Concordia Bay ferry service will be suspended until at least Wednesday 20 December. The temporary suspension of ferry operations during December had been advanced in an initial public announcement in November by Workboat Services Limited (WSL)
The vessel will be held in dry dock in Punta Arenas during this time so that essential works can be carried out to resolve existing technical issues.
FIG is working closely with WSL to minimize this disruption and, as previously advertised, will offer a 50% reduction off air fares and freight costs for all Falkland Island residents whilst the ferry is away from the Islands. This reduction only applies to the service between Stanley and Port Howard, as this is the route affected by the absence of the vessel. FIG will continue to monitor the situation in order to ensure that if the works are not complete by the anticipated date, the reduced rate will still apply.
Residents wanting to take advantage of the reduced rate should make their booking via FIGAS as usual. FIGAS will do their utmost to accommodate all requests but customers are reminded that all other standard flight conditions and restrictions remain in place.
Concordia Bay since November 2008 regularly links East and West Falklands from New Haven in East Falklands and Port Howard in the west island. She has a crane that is capable of lifting 10 tons at 7 m, and occasionally also visits some of the smaller islands.