Mercosur/EU closer to an agreement but differences on new farm proposal remain undecided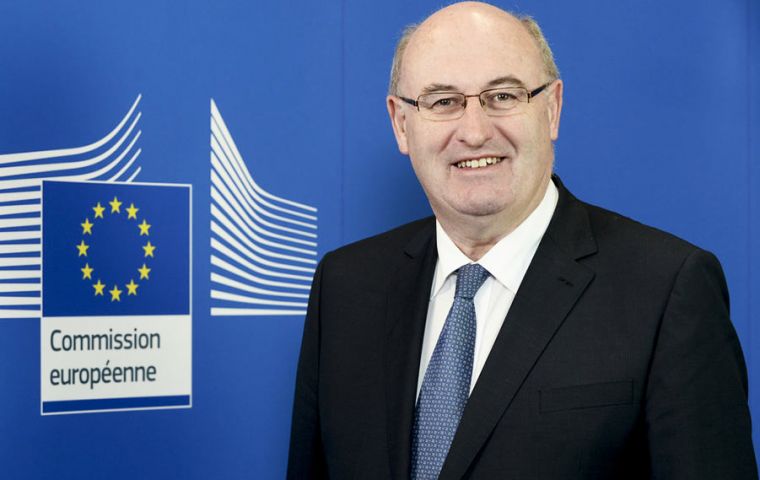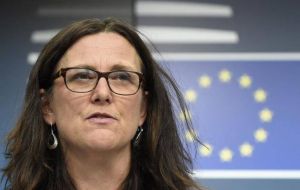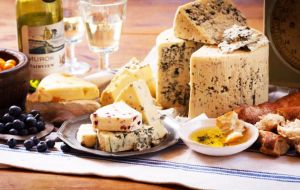 The European Union's farm chief pressed Mercosur countries to offer market access for EU wines, spirits, olive oil and dairy goods to help seal a free-trade agreement that has been in the works for two decades.
European Agriculture Commissioner Phil Hogan claimed that Argentina, Brazil, Paraguay and Uruguay had failed to reciprocate a "generous" EU proposal on December 5 to accept hundreds of thousands of metric tons a year of beef, ethanol, sugar and citrus fruits from the four nations.
Hogan is due to meet Mercosur ministers in Buenos Aires this weekend as part of a World Trade Organization gathering.
"The ball is in the court of the Mercosur countries," Hogan said in an interview in his Brussels office. "We would expect them to complete the offer that they promised."
Europe is racing to wrap up negotiations on a commercial pact with Mercosur within weeks as part of a global market-opening drive meant to counter the protectionist stance of U.S. President Donald Trump. The EU-Mercosur talks began almost two decades ago, faltered and were re-started in 2010.
Last Friday, EU and Japanese negotiators put the finishing touches on a free-trade accord that marks the bloc's second such deal -- Canada was the first -- with a fellow member of the Group of Seven leading industrialized nations. An EU-Mercosur agreement would be one of the bloc's biggest, with two-way trade in goods valued at 85 billion Euros last year.
The European Commission, the EU's executive arm, proposed this week to let Mercosur export to the bloc at reduced duties 70,000 tons of beef, 600,000 tons of ethanol and 100,000 tons of sugar annually, according to Hogan. The proposal also includes "full liberalization of citrus fruit and juices," he said.
"We have got nothing in return," Hogan said. "This was a very big surprise, but also not exactly helpful toward conveying the view that we are narrowing our positions toward an end-game situation. At this stage, I don't see an end-game negotiation without the Mercosur countries completing what they had promised and committed on agriculture."
EU Trade Commissioner Cecilia Malmstrom told reporters in Brussels that the negotiations with Mercosur were "advancing a lot" and "we are very close," while "there is still work to do."
The odds of signing a free trade agreement either at the WTO meeting in Buenos Aires which starts this Sunday or at the Mercosur summit in Brasilia on December 21 are between possible and probable, an Argentine government official, who asked not to be named because the talks are private, said earlier this week.
"There will be a deal, but I'm not sure whether it will be signed in Buenos Aires or a few weeks later," Brazil's Foreign Relations Minister Aloysio Nunes said on Friday.