US economy closer to full employment as job growth remains steady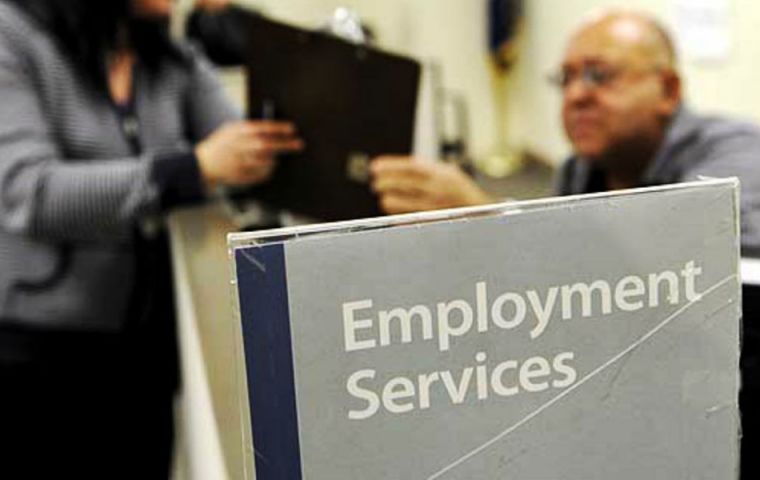 United States jobs growth was better than expected in November, with payrolls rising by 228,000. Service, health care and manufacturing firms helped to drive the gains, holding the unemployment rate held steady at 4.1%.
Economists had expected an increase of about 200,000 jobs, but early festive season hiring and a rebound after two hurricanes earlier this year helped to boost growth. Likewise wages increased by 2.5% year-on-year.
The USA Labor Department report follows other recent data suggesting that the US economy is in solid shape. US economic growth has hit an annualized rate of more than 3% in the past two quarters, while the unemployment rate is at its lowest since 2000.
The pace of job growth has slowed this year, but remains higher than the number needed to keep up with population growth. And as the labor market tightens, the gap between people of different education levels has narrowed, a sign the expansion is reaching people left out of the earlier economic recovery.
The unemployment rate of those at least 25 years old without a high school diploma fell to 5.2% last month, down from 7.9% a year earlier. That was the lowest rate recorded to date, US Labor Secretary Alexander Acosta said.
Manufacturing firms added 31,000 jobs, while health care payrolls increased by 30,000. Even the retail sector, which has struggled this year, saw a gain, adding 18,700 jobs, amid expectations of robust end-of-year shopping.
Economists remain puzzled that wages are not rising more rapidly, given the strong labor market. Average hourly earnings for private sector workers were US$26.55 last month, up about 2.5% from a year earlier, but below forecasts.
The average has been weighed down by the fact that many of the new jobs are roles that offer relatively low pay, such as home health aides, said Kathy Jones, chief fixed income strategist at the Charles Schwab asset management firm.
But she said the decline in the unemployment rate, coupled with steady labor force participation rates, suggested the pool of available workers had shrunk, making pay increases likely in 2018.
"If orders are strong and business is good, I think employers will have to pay more," she said. "I don't think they're going to have much choice."