Mercosur/EU hurdles remain, and a deal announcement might not be reached this week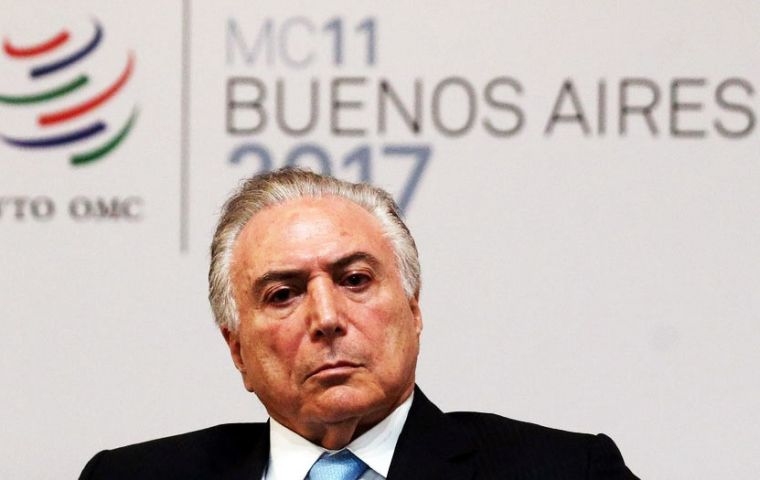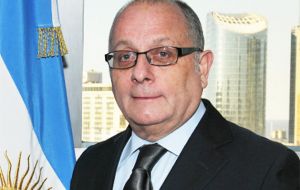 Free-trade talks between the European Union and Mercosur still face hurdles over beef and ethanol, and an expected deal announcement this week might not happen, officials involved in negotiations admitted on Monday. Mercosur diplomats on the sidelines of the World Trade Organization ministerial meeting in Buenos Aires said EU officials had not presented improved offers on EU tariff-free imports for beef and ethanol as promised.
"Basically, they want us to show our cards before they show theirs," a senior diplomat from a Mercosur member said. Resistance by some EU member states to agricultural imports, such as Ireland, France and Poland, has delayed negotiation of the free trade agreement with Mercosur that seeks to liberalize trade and investment, services and access to public procurement.
Brazilian President Michel Temer, speaking to reporters after attending the opening of the WTO meeting on Sunday, said an announcement of the framework political agreement for the EU-Mercosur deal might have to wait until Dec. 21, when the bloc's presidents meet in Brasilia.
The Argentine Foreign Ministry said agreement on the conclusion of the negotiations that have gone on for almost two decades could still be reached by Wednesday in Buenos Aires or, if not, next week in Brazil.
Besides disagreement over the tonnage of beef that EU countries would allow in each year free of tariffs, EU diplomats have said rules of origin still have to be included in the provisional political accord.
Brazil has said that can be worked out in the coming months before a final agreement is signed sometime in mid-2018. Brazil's foreign ministry played down the hurdles to a deal.
"There is very little left to negotiate and they are not fundamental issues," said a Brazilian official, adding "there will be a deal and it will be announced when it is struck, here or in Brasilia."
Mercosur members are pushing for an improvement on the EU offer of tariff-free imports for 70,000 tons a year of beef and 600,000 tons of ethanol a year. This is lower than the 100,000-tons beef offer the EU made in 2004, though EU negotiators say Europeans eat less meat today.