Welsh Labour MP calls for a second referendum on final Brexit deal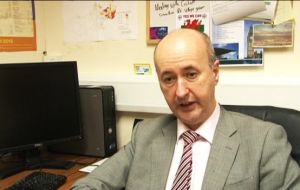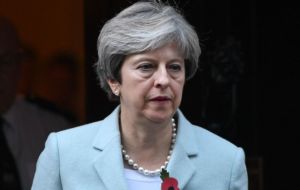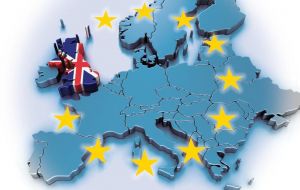 A Welsh Labour MP is calling for a second referendum on the final Brexit deal because the "British people should have the last word". Geraint Davies' backbench bill offering a vote on whether to accept the deal negotiated between the UK and the EU was published in detail on Monday.
The bill would require a second referendum to be held at least three months before the UK leaves the EU. Theresa May has said a second referendum is "out of the question".
Last week, the prime minister struck a last-minute deal with EU leaders in Brussels to move Brexit talks on from separation issues - EU citizens' rights, the UK's "divorce bill", and the Irish border - to a future trading relationship.
The UK and the EU are hoping to reach agreement on the final Brexit deal before the end of the two-year exit process - the so called Article 50 process was triggered y Mrs May on 30 March 2017.
The Swansea West MP's backbench bill would give voters the option of either rubber-stamping the deal or remaining in the EU.
He has proposed the following question for a second referendum:
"Do you support the government's proposed United Kingdom and Gibraltar exit package for withdrawal from the European Union or should the United Kingdom remain a member of the European Union?"
The answers would be "support the government's proposed exit package" or "remain a member of the European Union".
Mr. Davies said there was "a growing appetite from MPs to give the people the final say".
"As the tide of public opinion turns, I am glad that an increasing number of MPs are supporting my calls for a referendum on the exit package, giving legitimacy and clear direction on the most important question facing our country in decades," he said.
But David Jones, Conservative MP for Clwyd West rubbished the idea.
"Mr Davies appears to overlook the fact that Parliament voted very positively to trigger the Article 50 process. Notice was consequently served in March and, as a matter of international law, we will be leaving the EU on 29 March, 2019," he said.
"No second referendum could stop our departure from the EU. Mr Davies would therefore be well advised to respect the outcome of the June 2016 vote and work with colleagues across the House in helping secure the smoothest possible Brexit."