ARA San Juan: Russia's Yantar expected to return to surveying next week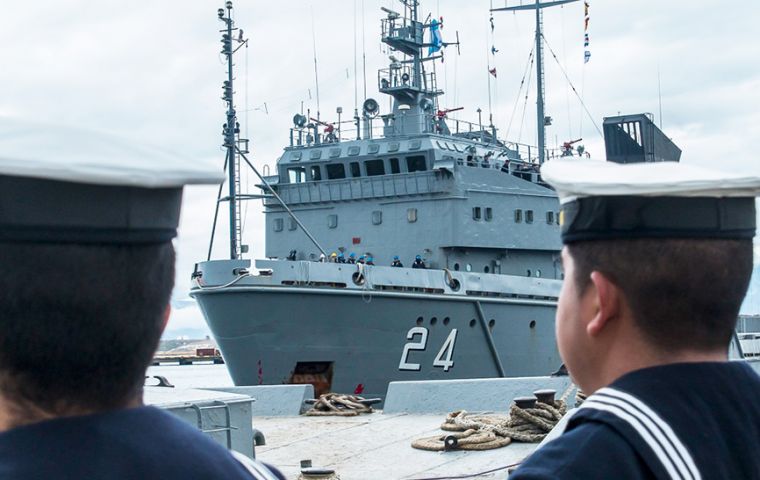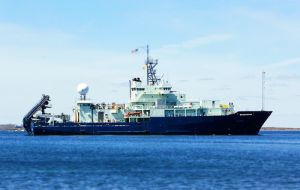 The Russian Navy's ocean survey vessel Yantar had to leave the search area for Argentina's San Juan submarine, but is expected to return on December 19, Argentine Navy spokesman Enrique Balbi said on Wednesday.
"The Yantar vessel will arrive to the port of Buenos Aires at noon tomorrow due to logistics issues, and intends to return to the search area approximately on December 19," he said.
According to Balbi, the Islas Malvinas vessel of the Argentine Navy, which carries Russia's Pantera Plus submersible, is also outside the search zone at the moment.
"At present, it is being serviced at the Puerto Belgrano [Naval] Base," he said, adding that it was still unknown when the ship will return.
To date, five ships remain in the active search zone, including from the United States and the United Kingdom. "Currently, we have no information on when the US, the UK or Russia plan to end their search missions," Balbi said.
The Argentine Navy expects that a submersible, carried by the Atlantis research vessel of the Woods Hole Oceanographic Institution (WHOI), will examine three underwater objects previously located by Russia's Yantar.
The San Juan diesel-electric submarine, which left Ushuaia with 44 crew on board, went missing on November 15. The search for the submarine began on November 16. On November 30, the Argentine Navy declared it had curtailed the rescue operation.