Mercosur/EU accord will have to wait until 2018; Europe needs more time to assess latest proposal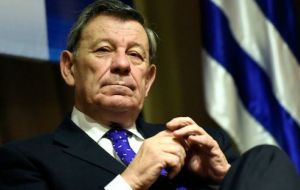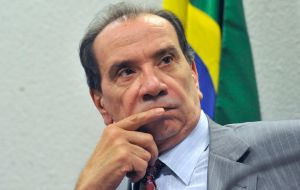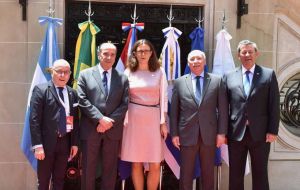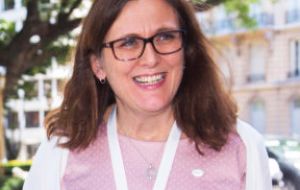 Negotiations for a trade deal between the European Union and Mercosur will extend into next year, officials from both sides said on Wednesday, after the Europeans asked for more time to analyze proposed changes.
Negotiators for Mercosur (Argentina, Brazil, Paraguay and Uruguay) indicated to their European counterparts some improvements they would be willing to make to their offers during talks on the sidelines of the World Trade Organization conference in Buenos Aires this week.
But the EU did not improve its offer setting import allotments for beef and ethanol, two major Mercosur exports, Uruguay's Foreign Minister Rodolfo Nin Novoa said in a statement. The agricultural sectors in countries like France and Ireland have voiced fierce objections to an increase in imports.
"The European commissioners need to check in and be sure they have backing to be able to respond to the proposals we presented," Brazilian Foreign Minister Aloysio Nunes told reporters on Wednesday.
Mercosur members had been hoping to announce a political framework for a deal either at the WTO meeting, which concluded on Wednesday, or at the bloc's summit in Brasilia on Dec. 21.
EU Trade Commissioner Cecilia Malmstrom said the two parties were "weeks away" from announcing an agreement, noting that she still needed to explain it to member countries and the European parliament. "We are simply not there yet"
Speaking from Argentina, Irish Farmers' Association (IFA) president Joe Healy, said the serious threat from a bad deal on beef and poultry has not gone away. He said the Taoiseach Leo Varadkar, and EU Agriculture Commissioner Phil Hogan, must intensify the pressure against a Mercosur deal which will seriously damage the EU and Irish beef sector.
Following a meeting with EU Trade Commissioner Celia Malmstrom at the talks, Healy said the commissioner must be reined in; and not allowed to sacrifice beef to secure an overall deal. He added that farmers fear that the trade commissioner is willing to give more concessions than are necessary to the Brazilians.