Internet neutrality repealed; legal challenges from consumer advocates announced
Friday, December 15th 2017 - 10:45 UTC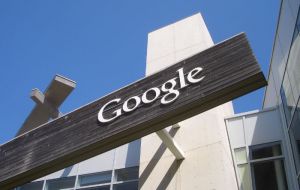 The US Federal Communications Commission has voted to repeal sweeping 2015 net neutrality rules, in a move that gives internet service providers a free hand to slow or block websites and apps as they see fit, or charge more for faster speeds. The approval of FCC chairman Ajit Pai's proposal marked a victory for internet service providers like AT&T, Comcast and Verizon Communications and could recast the digital landscape.
Democrats, Hollywood and companies like Google parent Alphabet and Facebook had urged Mr Pai, a Republican appointed by US President Donald Trump, to keep the Obama-era rules barring service providers from blocking, slowing access to, or charging more for certain content.
Consumer advocates and trade groups representing content providers have planned a legal challenge aimed at preserving those rules.
The White House said it backed the FCC's move. "The administration supports the FCC's efforts and at the same time the White House certainly has and always will support a free and fair internet," White House press secretary Sarah Sanders said.
The FCC meeting was evacuated before the vote for about 10 minutes due to an unspecified security threat, and resumed after law enforcement officers with sniffer dogs checked the room.
New York attorney-general Eric Schneiderman, a Democrat, said in a statement he will lead a multi-state lawsuit to challenge the reversal. He called the vote "a blow to New York consumers, and to everyone who cares about a free and open internet".
FCC Commissioner Mignon Clyburn, a Democrat, said in the run-up to the vote that Republicans were "handing the keys to the internet" to a "handful of multi-billion-dollar corporations".
Share prices of Alphabet, Apple and Microsoft dropped after the vote.
Mr Pai has argued that the 2015 rules were heavy handed and stifled competition and innovation among service providers.
"The internet wasn't broken in 2015. We weren't living in a digital dystopia," he said.
"To the contrary, the internet is perhaps the one thing in American society we can all agree has been a stunning success."
The FCC members voted along party lines 3-2 to repeal the rules.