Russian wheat for Brazil as Moscow and Brasilia look to increase bilateral trade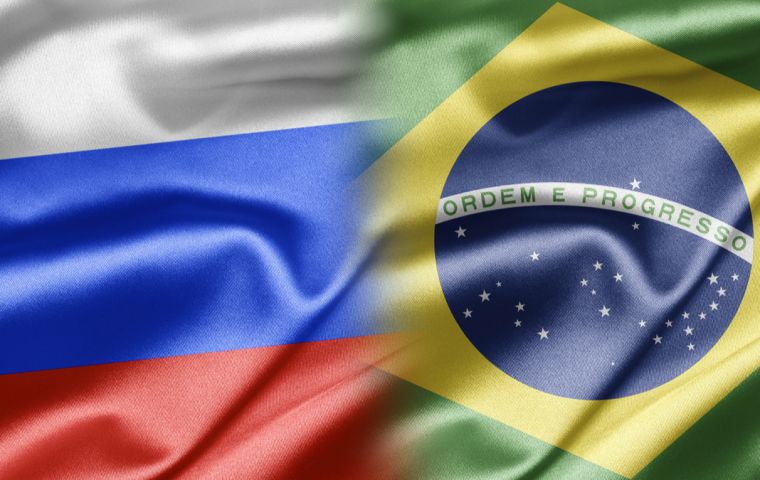 Brazil's government published a decree laying out procedures importers will have to follow to be able to buy and unload Russian wheat in Brazil, a step aimed at improving trade ties with Moscow. The decree, which takes effect immediately, outlines the documents importers will have to submit to bring Russian wheat to be processed in Brazil, which had not been previously allowed.
Russian grain traders have been searching for new markets after bumper harvests. Brazil also expects it will help lift a Russian ban on imports of certain Brazilian meats.
"Bilateral trade must be a two-way street. If we want to sell more to Russia, we have to open our market to them," Deputy Agriculture Minister Eumar Novacki said in an interview. "If quality and price are there, why shouldn't we buy Russian wheat?"
The move is a win for Russia, the world's biggest wheat exporter, but potentially a blow to the United States, which has seen its export market share erode amid stiff global competition.
Brazilian mills buy most of their wheat they need from Argentina, which gets zero import tax as member of Mercosur customs union. Other wheat shipments come from the United States and Canada. The decision to allow Russian wheat comes as Brazil is increasing imports after a poor harvest.
Brazil is expected to import around 7.2 million tons this year, the most in a decade, after producing only around 4.3 million tons in 2017. Brazil consumes around 11.3 million tons per year. It is unclear how attractive to Brazilian mills Russian wheat will be.
João Batista Cardoso, a Brazilian grains trader working in East Europe for ASA Trading, believes Russian wheat will be an option for northern Brazilian states, while southern mills will likely continue buying from Argentina.