A disenchanted Chile will elect the least unpopular of two candidates on Sunday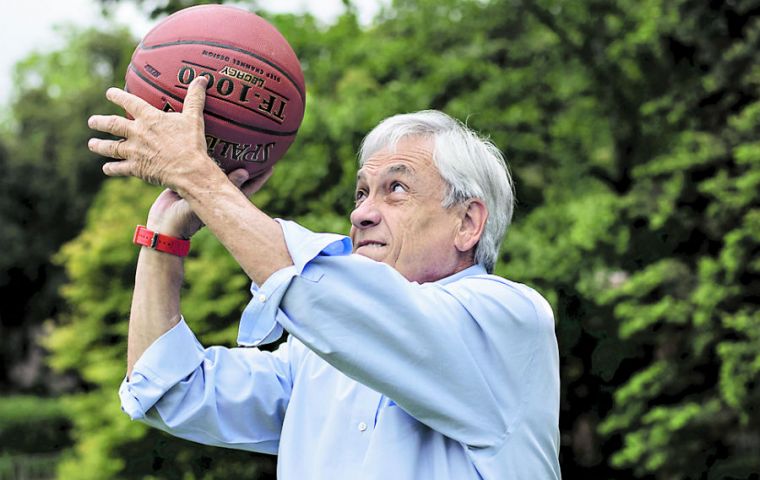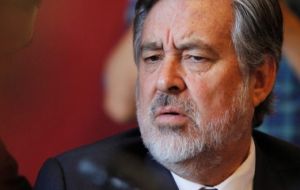 Chile faces on Sunday one of the elections with most uncertain result. Longstanding disenchantment with the center left leaning coalition that has ruled Chile since the return of democracy in 1990, and a Latin American natural reaction which erupts every now and then when an economy stalls and the blame goes to the local elite in combination with outside "treachery capitalists", seems to be the scenario.
Billionaire and conservative Sebastian Piñera once looked set to easily win Chile's presidential runoff and swing the country back to the right. Now, the election's outcome is so uncertain analysts say the nation could remain on its center-left path.
Piñera, who previously governed Chile from 2010 to 2014, won the first round of voting in November with 36% support, below expectations from pollsters. His center-left challenger Sen. Alejandro Guillier garnered 22%. Pinera's failure to get an outright majority forced Sunday's runoff between the two candidates, the top vote-getters in a crowded field.
The results also showed a very low turnout in the first round, below 50% of the 14.5 million registered, which is most uncommon in a majority of Latina America, whether voting is compulsory or not, and certainly is in Chile with a highly politicized public opinion.
Polls are banned in the weeks ahead of the election, but analysts say that based on the last polls released and trends seen, it appears the race is now up for grabs.
"What it is showing, though, is that there's practically a tie between the two of them," said Javier Sajuria, a lecturer in politics at Queen Mary University of London.
Piñera oversaw annual economic growth averaging 5.3% during his first term. But the 68-year-old conservative struggled to deal with massive protests over inequality and education rights and left office with low popularity ratings.
"Since (Guillier) is not very popular, he has tried to turn the election into a referendum on Piñera. As a former president, Pinera has high negatives," said political scientist Patricio Navia of New York University.
Even so, an economic slump in the world's top copper-producing nation under outgoing, center-left President Michelle Bachelet seemed to have cast a retrospective glow over Piñera leading up to the first round.
But in recent weeks the race has polarized, with Piñera comparing Guillier to Nicolas Maduro, the president of crisis-riddled Venezuela, a scare tactic that seems to have backfired.
"In fact, it seems to have activated voters in the Broad Front (hard-left coalition) who began to endorse Guillier," said Kenneth Bunker, director of the electorate program at Chile's Central University.
Piñera promises to launch an aggressive investment plan to combat the slowdown that has seen growth average about 1.8% yearly under Bachelet. The Harvard-educated entrepreneur is also proposing to cut taxes on business to promote growth.
Guillier, a 64-year-old journalist, has vowed to continue Bachelet's plan to increase corporate taxes to partly pay for an education overhaul, improvements to the pension and health care system and the development of alternative sources of energy to lower investment costs.
The fact is that the Bachelet administration has been hit by corruption, and promised but undelivered distribution. The president's family was involved in real estate speculation, although Ms Bachelet herself was never part of it, but rather a daughter in law and her son, who was forced to give up his official responsibilities.
Likewise reforms have been considered too tepid, and the ruling coalition was unable to keep united. On the right it lost the Christian Democrats, (who had previously provided two presidents, Patricio Aylwin and Eduardo Frei) and on the left saw the emergence of the Broad Front, which obtained 20% of the vote in the first round.
In a "normal traditional" scenario Piñera would have captured the disenchantment and probably over 40% of the vote, as opinion polls indicated, but he too suffered corruption allegations regarding his many investments, still unconfirmed, and promised the same as when he was first elected president, as a consequence of a then divided incumbent coalition.
Besides not much has been advanced about the future "jobs revolution" that has surprised Latin American political parties still tied to an ideological background, and not much proposals for the coming years ahead and which already are having an impact on under 35s employment and level of earnings.
Summing up much will depend on how successful both candidates are in increasing the turnout, and the impact if any, of attempted scare campaigns from both sides. Last but not least neither candidate fits entirely in the new scenario and thus their clear popularity deficit, extensive to a political system which seems outdated in a country with one of the most conservative social organizations.