Theresa May and cabinet to discuss UK's future relationship with the EU
Monday, December 18th 2017 - 06:56 UTC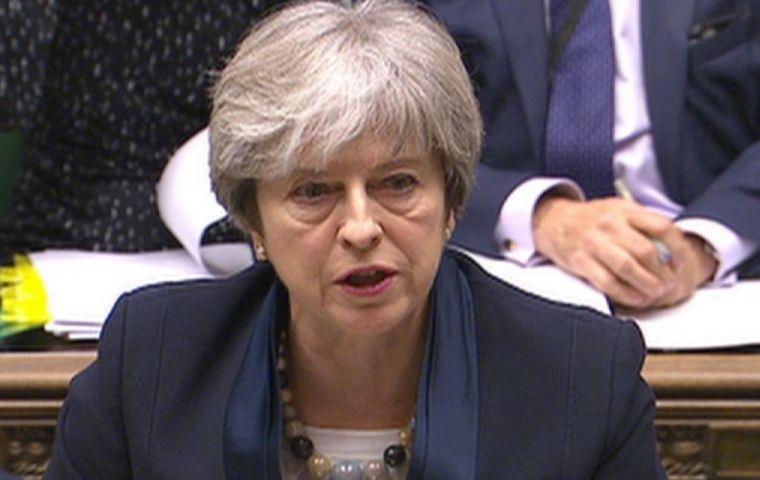 Theresa May is due to meet her "Brexit cabinet" - about a dozen of her most senior ministers - to discuss for the first time what the UK's future relationship with the EU should be. The PM will later tell MPs the UK wants to sign trade deals during what she calls an implementation period.
EU leaders have agreed talks can move on, including to discuss a transition deal for a post-Brexit period. Labour has raised concerns that trade may not be discussed for months.
The EU has published its guidelines for phase two of the negotiations, with discussions on long-term future economic co-operation not likely to begin until March - although "internal preparatory discussions" on future relations can take place before then.
Mrs. May will tell MPs that the guidelines point to the "shared desire of the EU and the UK to make rapid progress on an implementation period". She will say during the temporary period the UK would "not be in the single market or the customs union".
But the UK would propose "that our access to one another's markets would continue as now, while we prepare and implement the new processes and new systems that will underpin our future partnership".
One suggestion for a future deal, from the centre left think tank the IPPR, is a so-called "shared market approach".
It would see the UK and EU continuing the regulatory alignment that exists today, and the formation of a new customs union similar to the existing one.
The group believes that such a model would aim to keep the benefits of single market while allowing divergence from EU rules over time.
However, Michel Barnier, the EU's chief Brexit negotiator, has said there was "no way" the UK will secure a bespoke deal with the EU.
He told Prospect magazine :there won't be any cherry picking" to "accommodate their wishes".