Argentina's tax reform bill passed in the Lower House by 146 to 77 votes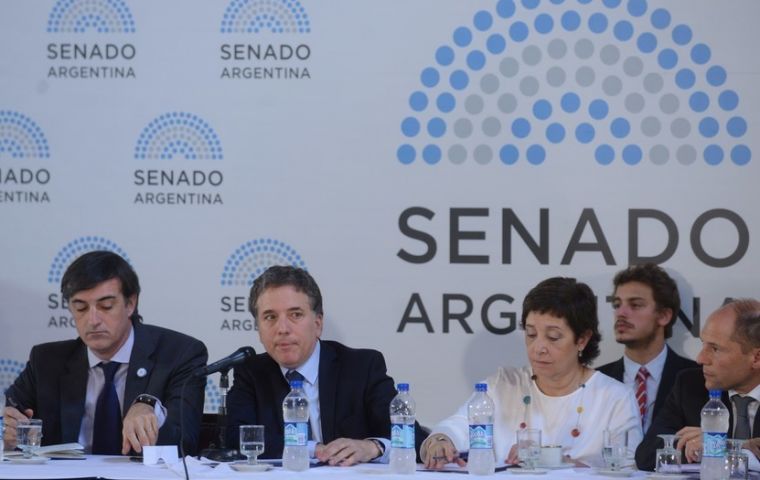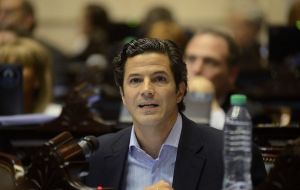 Argentina's business-friendly President Mauricio Macri continued his year-end legislative winning streak on Wednesday when the lower House of Congress approved his plan for cutting corporate income and employer social security taxes.
The 146 to 77 early morning vote came just a day after the House gave final approval to Macri's pension reform plan, which passed by an ample margin in the face of protests by rock-throwing opposition and union activists at the capitol.
The tax cut bill is expected to pass the Senate next week as Macri, strengthened by his coalition's strong performance in October mid-term elections, takes advantage of special congressional sessions expected to go on until the end of the year.
The measure would cut corporate income taxes to 25% by 2021 for companies that reinvest profits. The tax is currently 35%.
"This is the deepest and most ambitious reform we've seen in decades," House member and Macri ally Luciano Laspina said.
Macri has spent the first two years of his administration dismantling the trade and currency controls set up by his predecessor, Cristina Fernandez, who had expanded the role of government in the economy. He was elected in 2015 with a mandate to free the markets and improve Argentina's business climate
Macri's Cambiemos, or "Let's Change," coalition does not have a majority in Congress. But its sweep of the mid-term elections has helped it cobble together votes needed to pass politically sensitive bills.
On Tuesday Congress approved the pension law that provoked outrage and violent protests in front of Congress. Thousands of demonstrators rushed police barricades during Monday's debate of the pension bill and were pushed back by police firing water cannon and tear gas canisters.
Opposition leaders and union activists say Macri is trying to balance the country's budget on the backs of the poor. He says his effort at reducing the country's fiscal deficit is needed to attract investment and promote sustainable growth.
He aims to cut Argentina's fiscal deficit to 3.2% of GDP by the end of 2018 from 4.2% currently. Macri also wants to clinch a deal with provinces to limit public spending and plans next year to pass a sprawling labor reform law.
The private sector wants more flexibility in labor regulations, including curbing litigation by workers. If Macri gets the reform passed, industry groups say labor costs could fall as much as 35%.