Argentina: Approval of reform bills triggers markets
Friday, December 22nd 2017 - 09:56 UTC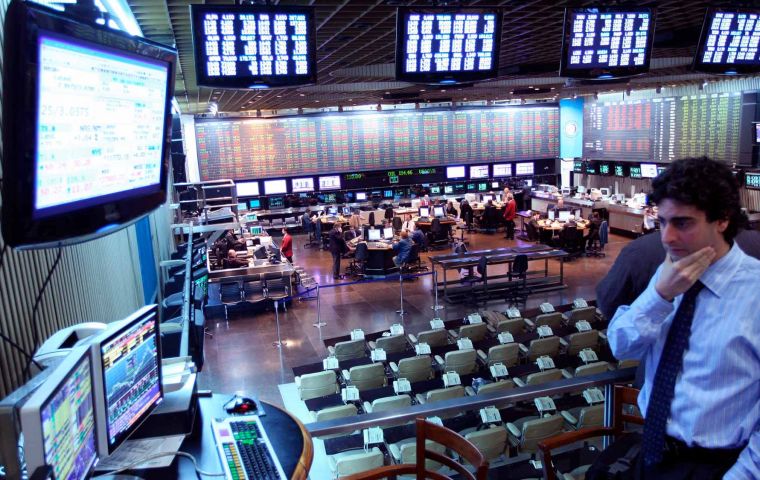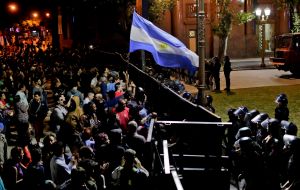 Merval, the main index of the Buenos Aires Stock Exchange, rose 1.51% Thursday, closing at 28,494.01 points - close to exceeding the maximum of the year, by 28,500 points. The Argentine stocks were driven by the approval of the pension and tax reforms passed this week in the House of Representatives.
Mauro Mazza, an analyst at Bull Market Brokers, said that the approval of the reforms was deemed positive by investors.
Meanwhile, the locally traded U.S. dollar closed up 0.98%, at 17.93 Argentine pesos due to coverage demand and seasonality in the most important increase in three months.
"The dollar had its highest value of the year due to the push of coverage purchases that have brought it closer to $ 18," said Gustavo Quintana, an analyst at PR Corredores.
In related news the country's GDP product grew 4.2% percent in the third quarter compared with the same period last year and expanded by 0.9% versus the second quarter of 2017, the government's Indec statistics agency said.
The president Mauricio Macri administration expects the economy to grow around 3% this year following a 2.2% percent contraction in 2016. Annual growth above 3% could trigger a payout of growth-linked debt instruments known as GDP warrants.
Argentina posted a current account deficit of US$8.68 billion in the third quarter of 2017, Indec said on Thursday, up from a deficit of $2.9 billion in the same period last year.
The current account is the broadest measure of a country's foreign transactions encompassing trade, services, and financial flows including interest payments. Indec also revised the second quarter 2017 deficit to US$6.64 billion, up from US$5.95 billion previously, and the first quarter deficit to US$7.16 billion from US$6.94 billion previously.