Rajoy rules out talks with exiled Catalan leader Carles Puigdemont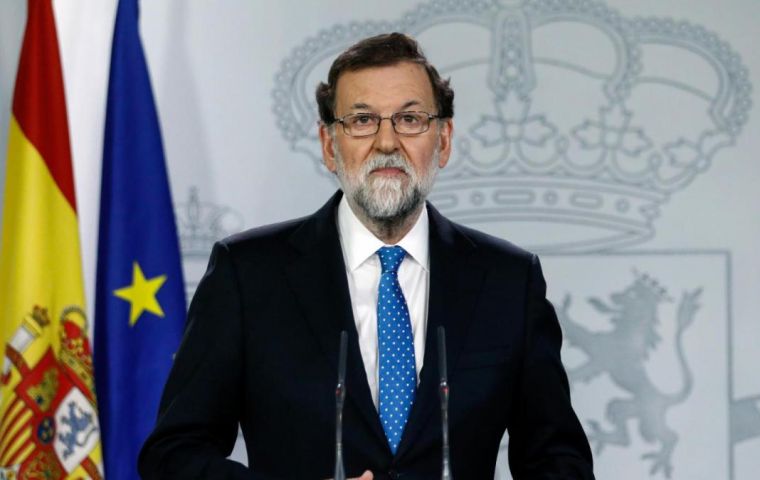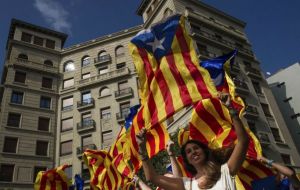 Spanish Prime Minister Mariano Rajoy on Friday said he would not hold talks with exiled Catalan leader Carles Puigdemont in the wake of the results of Catalan regional elections held Thursday.
The elections saw the center party Ciudadanos, led by Ines Arrimadas, claim most seats and votes. But with 37 seats in the 135-seat Catalan assembly, she is well short of a majority (68 seats) and would not be able to form one, even if Ciudadanos attempted to form a coalition with the Spanish Socialist Party and Rajoy's People's Party (PP).
The Socialists had 18 seats and PP just three, leaving the three pro-constitution forces with a total of 58 seats. While Puigdemont's Junts per Catalonia party claimed 34 and Esquerra Republicana, whose leader Oriol Junqueras is currently in prison, won 32.
Should the two separatist parties reach agreement, they will be able to form a government if the radical separatist party CUP, which won four seats, supports them or offers to abstain from government.
However, after congratulating voters for an election with no incidents, Rajoy ruled out speaking to Puigdemont saying the person he "has to sit down with is Arrimadas."
He said that he would only speak to Puidgemont, who is in exile in Belgium and has a Spanish arrest warrant to his name, when he is "in a condition to speak to me."
Rajoy also said the elections showed Catalonia was a "plural" region and that "nobody can speak in the name of Catalonia."
He added any new Catalan government would have to abide by the law, obey the Spanish Constitution, and that he would lift article 155 of the Spanish Constitution, which suspended Catalan autonomy until the region had a new government.