UNICEF has new Executive Director, Henrietta H. Fore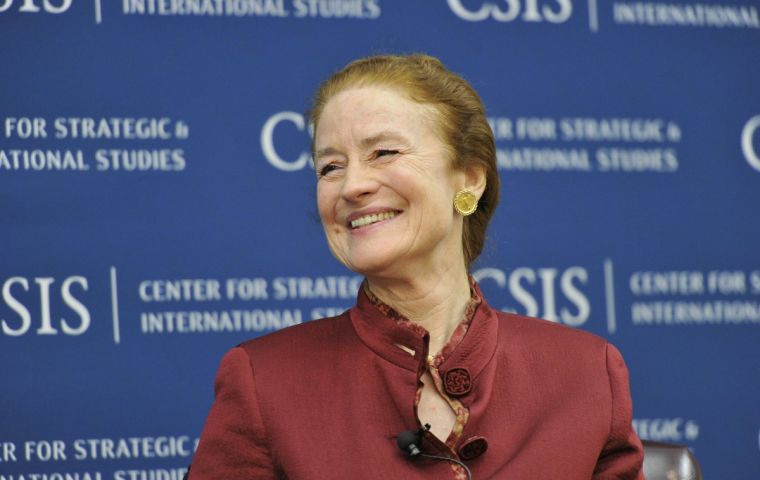 UNICEF welcomed UN Secretary-General Antonio Guterres' announcement that Henrietta H. Fore will succeed Anthony Lake as UNICEF Executive Director when his term ends on 31 December 2017.
Ms. Fore has nearly four decades of public sector service culminating as the first woman to serve as Administrator of the United States Agency for International Development (USAID) and the Director of United States Foreign Assistance in the U.S. Department of State (2007 to 2009). Earlier in her career, at USAID, she was appointed as Assistant Administrator for Asia and Assistant Administrator for Private Enterprise (1989 to 1993).
In addition, she served as Under Secretary of State for Management, the Chief Operating Officer for the U.S. Department of State and as the 37th Director of the United States Mint in the U.S. Department of Treasury.
Ms. Fore is currently Chairman of the Board and Chief Executive Officer of Holsman International, a manufacturing and investment company. She has also served as Chair and Board Member of many non-profit and for-profit entities, focusing on development and working with children of the world.
"Henrietta Fore will bring a wealth of experience to UNICEF's work for children," said Mr. Lake. "I know the organization will support her as it has worked with me. Her success will be UNICEF's success — and thus a success for children."
Ms. Fore will become UNICEF's seventh Executive Director on 1 January 2018.
World Health Organization, WHO, director general Dr Tedros Adhanom Ghebreyesus praised the appointment, "UNICEF is a critical partner in our effort to improve the world's health, particularly in the drive to protect its most vulnerable women and children".
"I very much look forward to work with Ms Fore towards reaching the agenda 2030 goals. At the same time, I wish to extend my own deepest thanks to my friend and colleague Tony Lake for his exceptional commitment and leadership."
WHO and UNICEF work together at a variety of levels - from collaborations on global reports on maternal and child health issues to on-the-ground partnerships to improve children's health, such as immunization against deadly diseases like polio and measles. The two organizations have recently, for example, cooperated on massive campaigns to protect children from cholera, in Bangladesh and Yemen.
"Ms Fore has an impressive array of experience and expertise. She will be a great asset to the international health and development community," added Dr Tedros.