Argentina's stock market Merval has gained around 75% in the last twelve months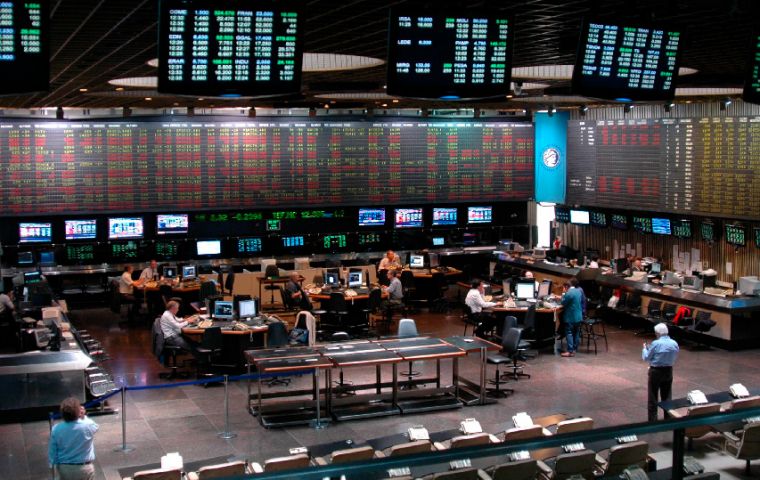 Merval, the benchmark stock market index in Argentina, rose 0.25% to 29,260.33 on Wednesday, reflecting investor optimism that the Senate would pass the 2018 budget and a tax reform. It was the seventh consecutive increase of the index.
Analysts pointed that up to this point in December the Merval has gained 9.34%. Compared to a year before, the index is up around 75%. Such positive performance may lure profit-taking, they added.
YPF stocks rose 1.35% after the Argentine government authorized the state-owned company to export natural gas to Chile.
On the macroeconomic front, the Argentinean activity index, a proxy for the country's GDP, grew 5.2% in October from a year before - a stronger performance than in September, when the index increased 3.8% compared to the same month in 2016.
The locally traded US dollar was 0.55% higher, ending the session at 18.43 pesos, amid volatile trading and boosted by a seasonal higher demand for the greenback, said Gustavo Quintana, from PR Corredores.