Thousands of government papers "vanished" from UK's National Archives
Thursday, December 28th 2017 - 10:07 UTC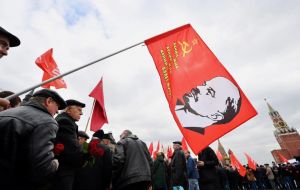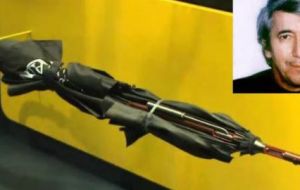 Thousands of government papers detailing some of the most controversial episodes in 20th-century British history have vanished after civil servants removed them from the country's National Archives and then reported them as lost. Documents concerning the Falklands war, Northern Ireland's Troubles and the infamous Zinoviev letter – in which MI6 officers plotted to bring about the downfall of the first Labour government - are all said to have been misplaced.
An entire file on the Zinoviev letter scandal is said to have been lost after Home Office civil servants took it away. The Home Office declined to say why it was taken or when or how it was lost. Nor would its say whether any copies had been made. In other instances, papers from within files have been carefully selected and taken away.
Foreign Office officials removed a small number of papers in 2015 from a file concerning the 1978 murder of Georgi Markov, a dissident Bulgarian journalist who died after being shot in the leg with a tiny pellet containing ricin while crossing Waterloo Bridge in central London.
The Foreign Office subsequently told the National Archives that the papers taken were nowhere to be found.
After being questioned by The Guardian, it said it had managed to locate most of the papers and return them to the archives. A couple, however, are still missing. The FO declined to say why it had taken the papers, or whether it had copies.
Other files the National Archives has listed as "misplaced while on loan to government department" include one concerning the activities of the Communist party of Great Britain at the height of the cold war; another detailing the way in which the British government took possession of Russian government funds held in British banks after the 1917 revolution; an assessment for government ministers on the security situation in Northern Ireland in the early 1970s; and three files about defense agreements between the UK and newly independent Malaya in the late 1950s, shortly before the two countries went to war with Indonesia.
The disappearances highlight the ease with which government departments can commandeer official papers long after they have been declassified and made available to historians and the public at the archives at Kew, south-west London.
A Freedom of Information Act request in 2014 showed that 9,308 files were returned to government departments in this way in 2011. The following year 7,122 files were loaned out, and 7,468 in 2013. The National Archives says Whitehall departments are strongly encouraged to promptly return them, but they are not under any obligation to do so.
"The National Archives regularly sends lists to government departments of files that they have out on loan," a spokesperson said. "If we are notified that a file is missing, we do ask what actions have been done and what action is being taken to find the file."