Falkland Islands debates the landing fee for cruise visitors
Friday, December 29th 2017 - 14:32 UTC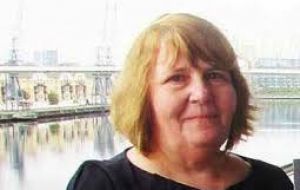 The Falkland Islands Environment Committee, held a lively debate on the cost of the landing fee for cruise visitors which is scheduled to be increased to £25 per passenger, and which was described as "the highest in the region" by the head of the Islands Tourist Board.
Stephanie Middleton of the Falkland Islands Tourist Board expressed concerns that there might be negative consequences of the proposed rise in landing fees for cruise ship passengers.
From July 1, 2018, the fee is scheduled to increase to £25 per passenger, with an element of this going to the Museum, where passengers who currently pay an entrance fee of £5 will be admitted without charge.
Mrs. Middleton described the proposed new charge as, "the highest in the region except for South Georgia".
A response from the Islands' government (FIG) was still awaited to a question she had asked about what proportion of the new landing charge would be earmarked for environmental protection.
The Falklands receives some 55.600 tourists per year, most of them cruise visitors, making tourism one of the most dynamic sectors, climate allowing, of the economy.
The Falklands Historic Dockyard Museum is one of iconic places to visit in Stanley covering the Islands' social, maritime and natural history, the 1982 war, and Antarctic heritage, and has been distinguished by Museums and Heritage International, and Tripadvisor, among others. (PN)