Temer clashes with Supreme Court over Christmas pardon list that included corruption-related convicts
Friday, December 29th 2017 - 10:04 UTC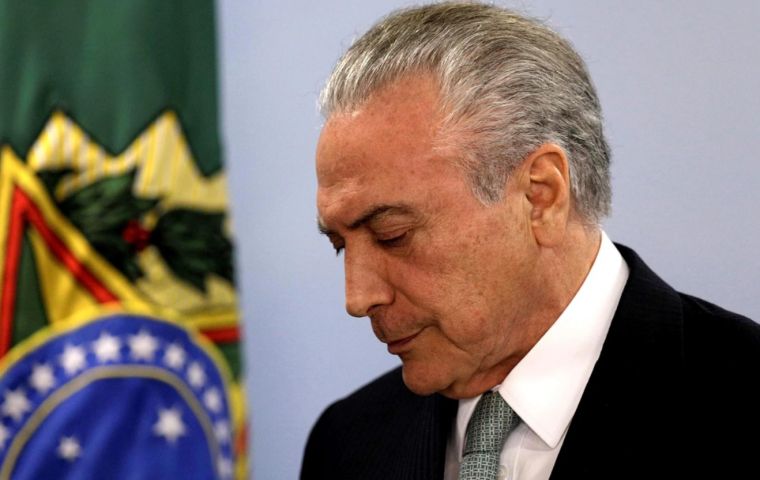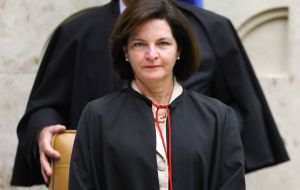 The head of Brazil's Supreme Court suspended parts of a Christmas decree from President Michel Temer granting pardons to convicted criminals on Thursday, saying Temer's actions needed further examination by the court. Cármen Lúcia ruled largely in favor of a legal challenge by Brazil's top prosecutor, Raquel Dodge, who said on Wednesday that the pardons were unconstitutional and threatened a probe into the country's largest-ever corruption scandal.
The pardons traditionally granted by the Brazilian president around Christmas are applied to criminals meeting certain conditions, including having already served part of their sentence.
But Temer drew sharp criticism from public prosecutors and on social media with his Dec. 21 decree that made the rules more generous and extended them to include people convicted of corruption-related crimes.
Justice Minister Torquato Jardim said on Thursday that the ministry would examine ways to reshuffle the pardons to allow them to go into effect, despite the judge's ruling.
"The president recommended that we study a way to accommodate those Brazilians who were excluded by the Supreme Court ruling," he said.
Prosecutor-General Dodge had requested the injunction on Wednesday to stop parts of the decree from going into effect. She said the pardons undermined the separation of powers and would grant impunity to those guilty of graft.
"In her decision, Cármen Lúcia acts as a guardian of the Constitution, underlining the understanding that outside of their humanitarian purpose, pardons cannot be awarded," Dodge said in a statement after the ruling on Thursday.
A nearly four-year corruption investigation in Brazil, known as Operation Car Wash, has resulted in dozens of powerful business leaders and politicians being jailed for kickbacks, usually involving private enterprises paying billions of dollars in bribes to win contracts with state-run companies.
Temer's decree ordered that, with some caveats, non-violent, first-time offenders who have already served one-fifth of their sentence are eligible for pardon, compared to one-quarter previously. The decree also eliminated prior terms that barred prisoners with sentences longer than 12 years from being pardoned.
In a newspaper editorial, Jardim wrote that the decree was aimed at pardoning criminals such as the more than 70,000 people jailed for theft and not the 50 or so imprisoned for corruption. Only one of those imprisoned for corruption would likely be eligible for pardon under the decree, he said.