Valparaíso planning a cruise pier that can handle a pair of 300-meters ships
Friday, December 29th 2017 - 10:09 UTC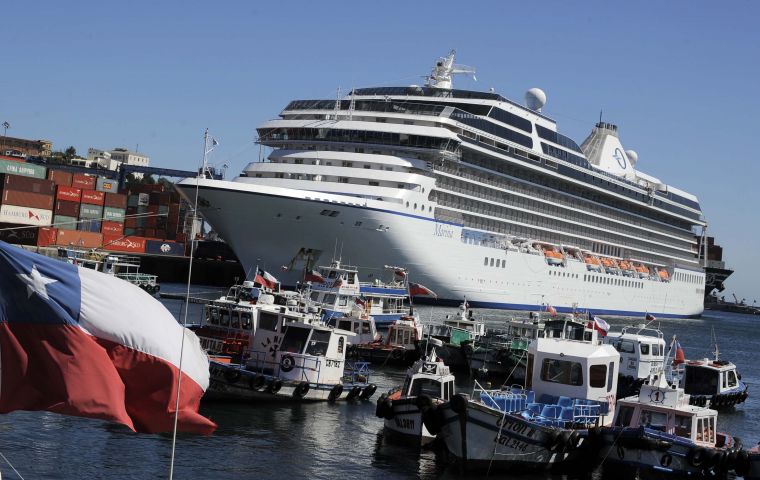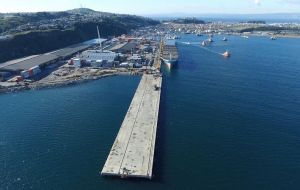 The Chilean port of Valparaíso has plans for a specific cruise ships pier, where calls have dropped due to berthing conflicts with the cargo business. Agencias Universales SA, Agunsa, has proposed the pier, designed in conjunction with the Dutch engineering company Royal HaskoningDHV, and it would be able to handle a pair of 300-meter ships simultaneously, with the possibility to expand for bigger vessels in future.
The proposal addresses not only the loss of cruise business but confirms Agunsa's commitment to Valparaíso and the development and progress it envisions for the community, according to Juan Esteban Bilbao, general manager of the Valparaíso Passenger Terminal. He cited the experience and benefits the agency has realized in other places, for example, Manta, Ecuador.
The initiative, an investment of up to US$30m, involves an area of approximately 2,300 square meters on the land side, where offices for the pier's operations and cargo could be consolidated, along with parking for ship suppliers. An access bridge, consisting of a concrete platform 200 meters long and 10 meters wide, would connect the berthing platform to the land.
The reinforced concrete berthing platform, 203 meters long and 30 meters wide, mounted on piles, would serve two ships of 300 meters, the size of most cruise vessels currently calling in Chile. (Norwegian Sun, for example, is 260 meters, and Star Princess is 290 meters.) The pier could be expanded to handle larger ships down the line.
The facility also could incorporate the latest Shore Tension dynamic mooring system to reduce the impact of environmental conditions for safer berthing.
Bilbao noted another plus of the pier is its location near the passenger terminal, which reduces transfer time to and from the docking site and facilitates safe boarding and disembarkation for passengers and crew.
In addition, Agunsa's proposal envisions a public space that would showcase local gastronomy and handicrafts. This would be mobile and adaptable to the season and the functional nature of the terminal.