IMF report on Argentina: good, but watch out borrowing to finance the budget deficit
Sunday, December 31st 2017 - 10:48 UTC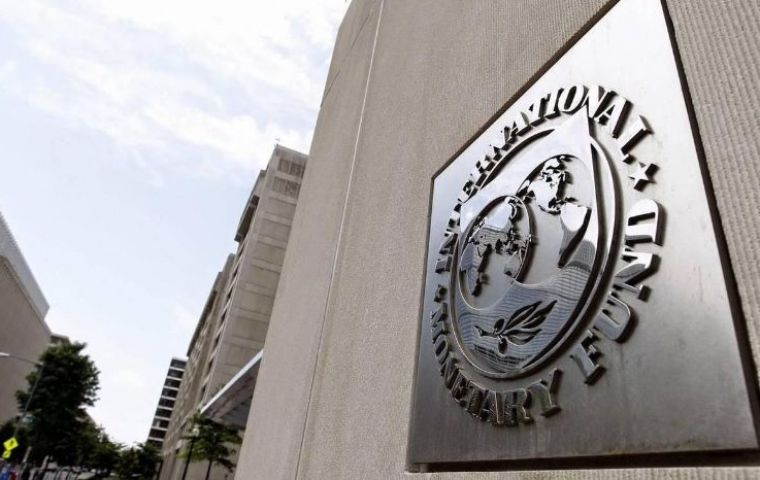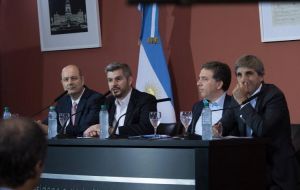 The International Monetary Fund (IMF) on Friday raised its outlook for Argentina's economic growth to 2.8% in 2017, up from 2.5% seen in October, while keeping its forecast for 2018 growth steady at 2.5%.
In a report marking the end of an executive board meeting with the country's government, the IMF also hiked its forecast for Argentina's current account deficit to 4.3% of gross domestic product (GDP) in 2017 and 4.4% in 2018, up from its previous 3.6 percent and 3.7% deficit projections.
"Argentina is experiencing a solid recovery from last year's recession," the IMF wrote in its report, which also revised its inflation forecasts for 2017 and 2018 down to 23.6% and 16.3%, from 26.9% and 17.8% previously.
On Thursday, the government revised its 2018 inflation target to 15%, up from 10% previously, as inflation remains high despite tight monetary policy.
Last year, the IMF and Argentina held their first so-called Article IV consultation in more than a decade. The technical meetings are normally an annual affair between the IMF and its member countries, but the fund had declared data under former populist President Cristina Fernandez unreliable.
After business-friendly President Mauricio Macri took office in December 2015 and began a revamp of its Indec statistics agency, the IMF agreed Argentina's statistics were once again reliable.
In its report, the IMF said it welcomed Argentina's efforts to gradually reduce its primary fiscal deficit, but that the reduction in spending could harm economic activity. The government aims to slash its deficit to 3.2% of GDP next year and 2.2% in 2019, down from 4.2% currently.
"This is likely to weigh against economic growth in the next two years, holding it to around 2-1/2 percent," the IMF wrote.
The Washington-based fund added that Argentina's foreign borrowing to finance its deficit, as well as the strength of the peso currency, would cause its current account balance to weaken. The country posted an US$8.7 billion current account deficit in the third quarter, up from US$2.9 billion in the same period last year.
The IMF praised Macri's tax reform, which Congress passed this week, saying it would support investment and formal employment. Macri's "Let's Change" coalition has taken advantage of a decisive win in October's legislative elections to push a number of structural reforms through Congress.