Spanish, Chinese and Korean songs climbing up the charts, says the phonographic industry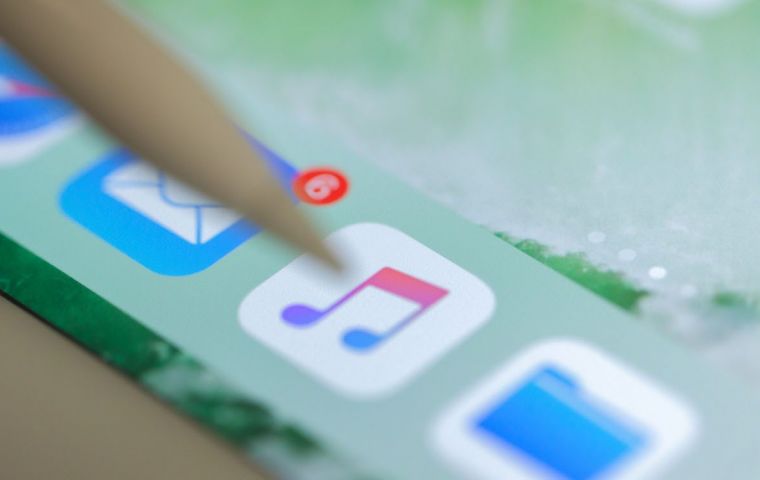 For decades, they have dominated the top ten. But the era of musicians having to sing in English to achieve worldwide success may be drawing to a close, as artists from Asia and South America creep up the charts.
Songs performed in Spanish, Chinese and Korean are enjoying rising success worldwide, an industry report found.
A report from the International Federation Of The Phonographic Industry (IFPI) found that while sales of music in Europe grew a very modest 0.1% in 2018, Latin America grew by 16.8% and Asia and Australasia 11.7%t.
"Some of the fastest growing markets are in Asia and Latin America (South Korea, Brazil), it found, "with Asia becoming the second largest region for physical and digital music combined for the first time".
Jeremy Marsh, Chief Global Marketing Office of Warner Music, said: "Many predicted the globalised world of streaming would see Anglo repertoire flood other markets.
"But while international opportunities for Anglo artists have increased, we're also seeing a huge flow of music back the other way.
"We've seen this with music from markets such as Latin America and Korea, and we're starting to see it with music from regions like Africa too."
Overall, the report noted that the global music industry is celebrating a fourth year of growth, with non-physical sales continuing to dominate the market in 2018. Revenues have risen from a downward trend which reached a low-point of £11 billion in 2014, after falling almost every year for more than a decade.
IFPA found the industry is now worth around £15 billion, close to the level of 2006. UK remains the third biggest music market behind the US and Japan.
IFPI chief executive Frances Moore said: "What we have seen very clearly are the Latin American markets, the Asian and Australian markets are really on the rise."