Brazil's e-visa program helped to make 2018 a record year for tourism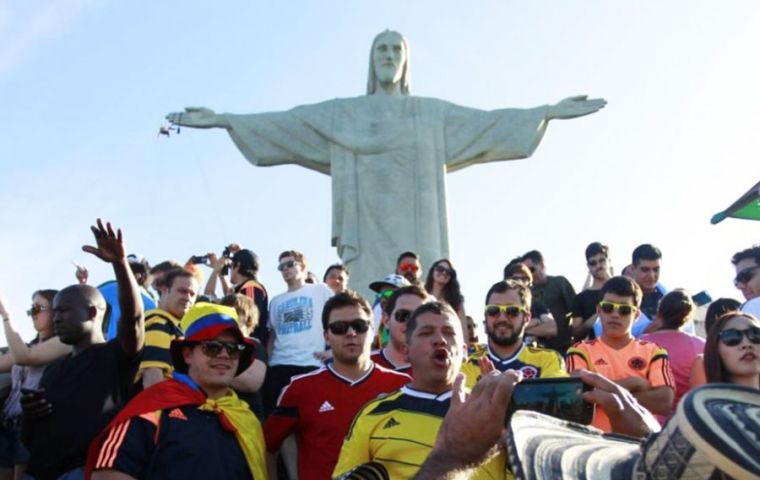 The introduction of Brazil's e-visa program last year led to a record 2018 for tourism in the country, according to the latest statistics from Brazil Tourism.
The organization reports that in 2018, the first year of operation for the e-visa program, US arrivals to Brazil increased by 13.3%, rising from 475,232 to 538,532. The country set a record for the overall number of visitors, rising from approximately 6.5 million in 2017 to 6.6 million in 2018.
The other countries eligible for the e-visa program also contributed to the jump in tourists, Brazil Tourism said. Canada was the fastest growing, rising from 48,951 visitors in 2017 to 71,160 in 2018, up 45.4%. Australia was second, with a 24.7% increase, a jump from 33,862 to 42,235 and Japan had an increase of 5.6%, from 60,342 to 63,708.
Looking ahead, Brazil Tourism Minister Marcelo Alvaro Antonio says that the country is optimistic since it is in the right path to promote tourism, particularly with the new visa waiver program taking effect this year. The country's tourism office expects that program to increase visitation even further.
The visa waiver program, which officially became effective on 17 June last year, allows travelers from the United States, Canada, Australia and Japan to visit Brazil visa-free so long as they have valid passports and are traveling for leisure and business tourism, artistic or sporting activities, or in "exceptional situations for national interest."
Stays will be able to last up to 90 days, extendable for another 90 days so long as travelers do not exceed a total of 180 days every 12 months, counted from the date of their first entry into the country.