Labour disarray: former Tony Blair's advisor expelled for voting Lib Dems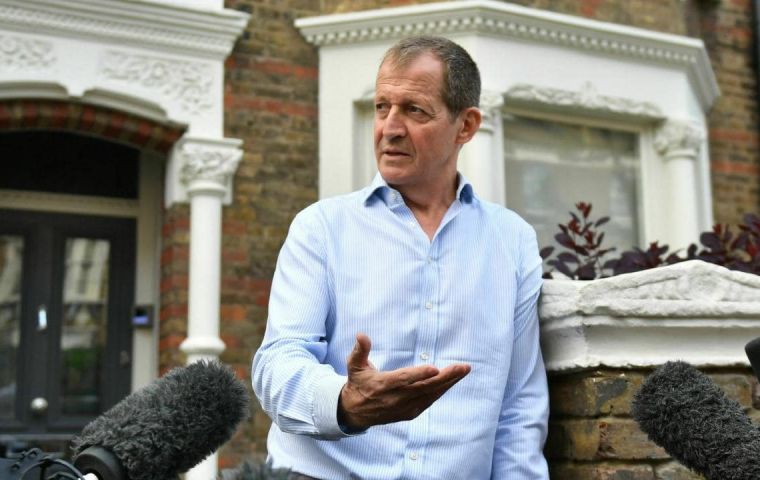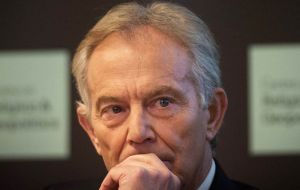 Alastair Campbell has defended his decision to vote for the Lib Dems in the European elections after he was expelled from the Labour Party. Tony Blair's former spin doctor said he had voted tactically. He said he would "always be Labour" but acted "in the best interests of what the Labour Party should be doing" by supporting a pro-Remain party.
Shadow minister Dawn Butler said members who admitted voting for another party were "automatically excluded". "It's just part of the rule book. Everyone knows that," she said.
Mr Campbell, a lead campaigner for another Brexit referendum, revealed during the BBC's election night broadcast on Sunday that he had voted Liberal Democrat.
After his expulsion, he told reporters: "I think it's a strange thing to do, and I think people will inevitably draw the contrast between the lack of rapidity in dealing with cases involving anti-Semitism."
He was speaking after the Equality and Human Rights Commission launched a formal investigation over allegations of anti-Semitism within Labour. Mr Campbell added that he believed other Labour MPs, councilors and peers voted in the same way as he did to try and make the leadership alter its position on Brexit.
Labour lost ground in the European elections, and some figures have called for Jeremy Corbyn to unequivocally back another referendum to win back support, especially from Remainers.
"I don't think I've left the Labour Party, and I'll always be Labour. I suspect I will be in and around Labour longer than some of the people around Jeremy Corbyn at the moment", Mr Campbell added.
He said he would appeal against the decision to expel him.
He added that he wanted to vote Labour at the next general election, but it would "depend on the policy that the Labour Party puts forward between now and then in relation to Brexit".
The Labour Party said: "The way... members vote is a private matter. But publicly declaring or encouraging support for another candidate or party is against the rules and is incompatible with party membership."
In Twitter posts earlier, Mr Campbell claimed the decision also "contrasts with our era" when Mr Blair was "pressed" to withdraw the Labour whip from Jeremy Corbyn for voting against the party - but the then-PM said no.
Following Mr Campbell's expulsion from the party, former Labour ministers Charles Clarke and Bob Ainsworth said they had voted for parties other than Labour in the European elections.
Calling on Labour to reinstate Mr Campbell, Mr Clarke said he voted Liberal Democrat as a "one-off decision because of the hopeless incoherence of Labour's position, particularly that of Jeremy Corbyn, on Brexit".
The former home secretary said Mr Campbell's expulsion was "a disgrace and only compounds Labor's current political difficulties".
Mr Ainsworth - a defense secretary in Gordon Brown's government - told BBC Coventry & Warwickshire: "Having recently voted Labour in local elections, I voted Green in the Euro elections having never voted other than Labour before in my entire life.
"I didn't intend to make this public, but now Alastair has been expelled for doing the same I feel obliged to do so."
Mr Campbell was a political journalist before coming to prominence in Whitehall as a key member of the Labour PM's staff in 1994. He served as Mr Blair's chief press secretary until 2000 and was a controversial figure, heavily involved in policy, including over the Iraq War.
Since leaving government, he has opened up about his struggles with depression and alcoholism, and works with a number of charities. He also campaigns for the People's Vote and is editor-at-large of The New European magazine.