Explosive alarm forces evacuation of Punta Arenas air terminal for a couple of hours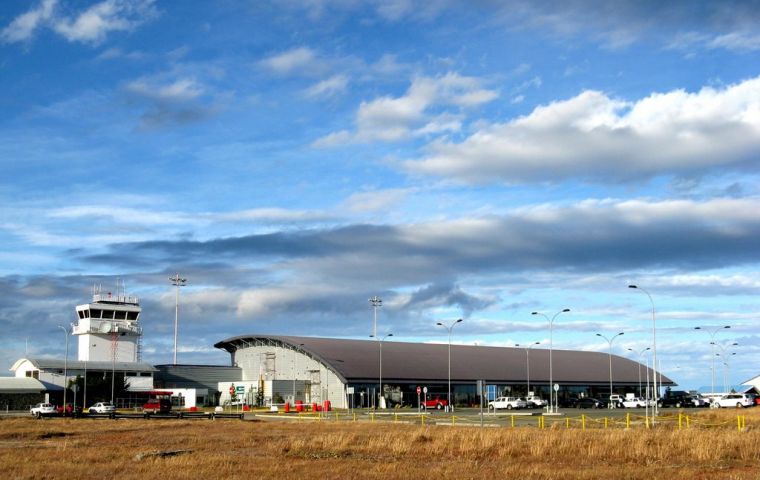 The international airport of Punta Arenas in the extreme south of Chile had to be evacuated on Wednesday afternoon following a bomb threat. Apparently the emergency was called after a passenger started yelling he was carrying an explosive device hidden in his clothes, immediately forcing airport authorities to empty the terminal.
Passengers, airlines staff and personnel from the airport were moved to the second ring of the parking lot, and eventually to the old building of the airport to protect them from the windy weather, according to reports from Radio Polar, a local broadcasting station.
Carabineros and specialized units cleared and checked the terminal during an hour, while the person who did the threat supposedly was arrested. Witnesses quoted by the Radio said that the person involved apparently was joking. "He started yelling he had an explosive with him and finally was taken into custody by the Carabineros", one of the waiting passengers told the local radios.
Once the situation was considered back to normal, the evacuated passengers started to return to the terminal and in early evening all activities resumed including passenger traffic.