Argentina's industrial output down 8.8%; car production falls 35.3% in twelve months
Thursday, June 6th 2019 - 08:37 UTC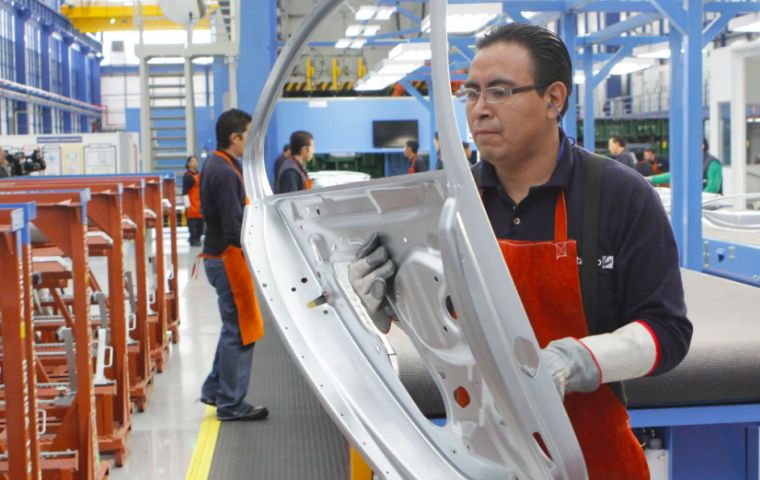 Argentina's industrial output fell 8.8% in April compared with the same month a year ago, official data showed on Wednesday, marking 12 straight months of production losses as the economy struggles with recession and rapidly-rising consumer prices.
Argentina's inflation is seen quickening by an eye-watering 40.3% in full-year 2019 while the economy shrinks 1.5%, according to a central bank poll that was released on Tuesday and showed more pessimist forecasts than a month earlier.
More specifically auto production during May dropped 0.5% compared to April accumulating a loss of 35.3% year to year., according to the Association of Auto Manufacturers, ADEFA.
In effect during the 21 working days of May production reached 30.289 vehicles, a slight drop from April, even when April output had increased 3.7% over March. Anyhow according to ADEFA May 2019 numbers mean that compared to a year ago, 16.555 units less were produced, making it an annual retraction of 35.3%.
Regarding exports sales reached 21.834 units, 6.3% higher than in April and 1.9% over the same month a year ago. However overall in the first five months of the year 90.285 cars were sold overseas, which is 8,5% less than the same period in 2018,.
ADEFA president Luis Fernando Pelaez Gamboa said the industry was hopeful that the "June Plan 0 km" launched by the government could help prop sales, but it was still too early to assess its impact.