Falklands: another Argentine combatant remains identified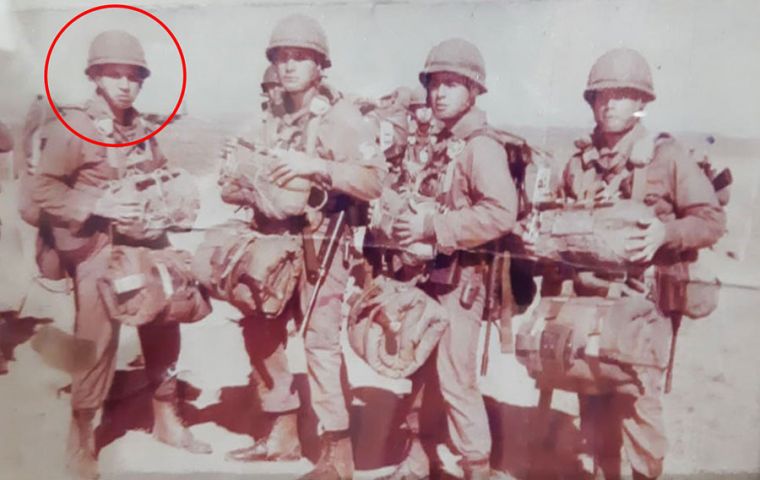 Another Argentine combatant fallen during the 1982 South Atlantic conflict and buried in the Falkland Islands, has been identified, which brings the number of those still without a name to nine out of a total of 122 graves.
He has been identified as Nestor Osvaldo Pizarro, 19 years old and born in a small town, Oliva, some 60 miles from the capital of the Cordoba province, but was living in Lanus, Buenos Aires province, when he voluntarily enlisted.
The Argentine Human Rights and Cultural Pluralism Secretary reported on Monday the identity of Pizarro, which brings the total of identified remains buried at the Argentina Military Cemetery, in Darwin, to 113.
According to military reports, on 14 June when the conflict was about to be declared over with the surrender of Argentine invading forces to the UK Task Force, Pizarro was downed by artillery shrapnel during an attempt to impede advancing British Forces at Moody Brook, west of Stanley.
According to his fellow combatants, Pizarro who was nicknamed "The Prince" belonged to the Air-transported Artillery Group 4 and died when going for ordnance to supply the guns.
"It's always highly emotional to make public a new identification. We are so much closer to concluding this very successful humanitarian plan" Human Rights Secretary Claudio Avruj was quoted.
"The Humanitarian plan in Malvinas is the result of a team work and the commitment of the Argentine state to give replies to the whole community", he added.
The Humanitarian plan refers to the implementation of the agreement between Argentina, UK, with the consent from the Falklands government to help identify the Argentine unknown combatants buried at Darwin with the sole identification of a gravestone that read, "Argentine soldier, only known by God".
The Human Rights Secretariat reported that the sister of Pizarro, Elda Beatriz was informed of the news at the Buenos Aires Memory General Archives office, since she had volunteered with DNA samples for the matching with the remains.